(Credits)
LunchClick is the first dating app that is designed to encourage offline, face-to-face dates. Download it today!
***
Stereotypes become stereotypes because they contain an element of truth in them. And let's not kid ourselves, we've all laughed at those Asian parent memes on 9gag. Growing up in an Asian household is an experience like no other, and if you exhibit at least five of these signs, what you've got is a true Asian upbringing.
1. No meal ever feels complete without rice or noodles – potatoes, bread and other starchy items don't count at all.

(Credits)
2. You won't be treated as an adult until you've held down a steady job (with good career prospects, staff benefits and the works) for at least 2 years. We all know what Asian relatives and their expectations are like!

(Credits)
3. You've been lectured on how to present yourself in front of members of your extended family so as to not to disgrace your parents.

(Credits)
4. In line with classic Asian prudence, you pinch pennies on everything. But in line with Asian pride, you occasionally splurge heavily on designer goods to show off your status.

(Credits)
5. Your idea of hospitality is offering your guests as much food as they can eat and as many beverages as they can drink. After all, what kind of host allows his/her guests to return home still thirsty or hungry?

(Credits)
6. At the same time, you're well-trained to finish all the food on your plate (or else your future spouse, if you don't already have one, will have pockmarked skin).

(Credits)
7. You are exceedingly self-deprecatory – which is basically Asian humility at play. You've been raised by parents who complain about you to their friends all the time, sometimes loudly over the phone and deliberately within earshot of you.

(Credits)
8. However, you're quick to lavish praise on others, and often discuss the success of your acquaintances, much like your mother used to in her gossip sessions with her friends or next-door neighbours. "Your daughter's doing very well in school, right? How did you teach her?"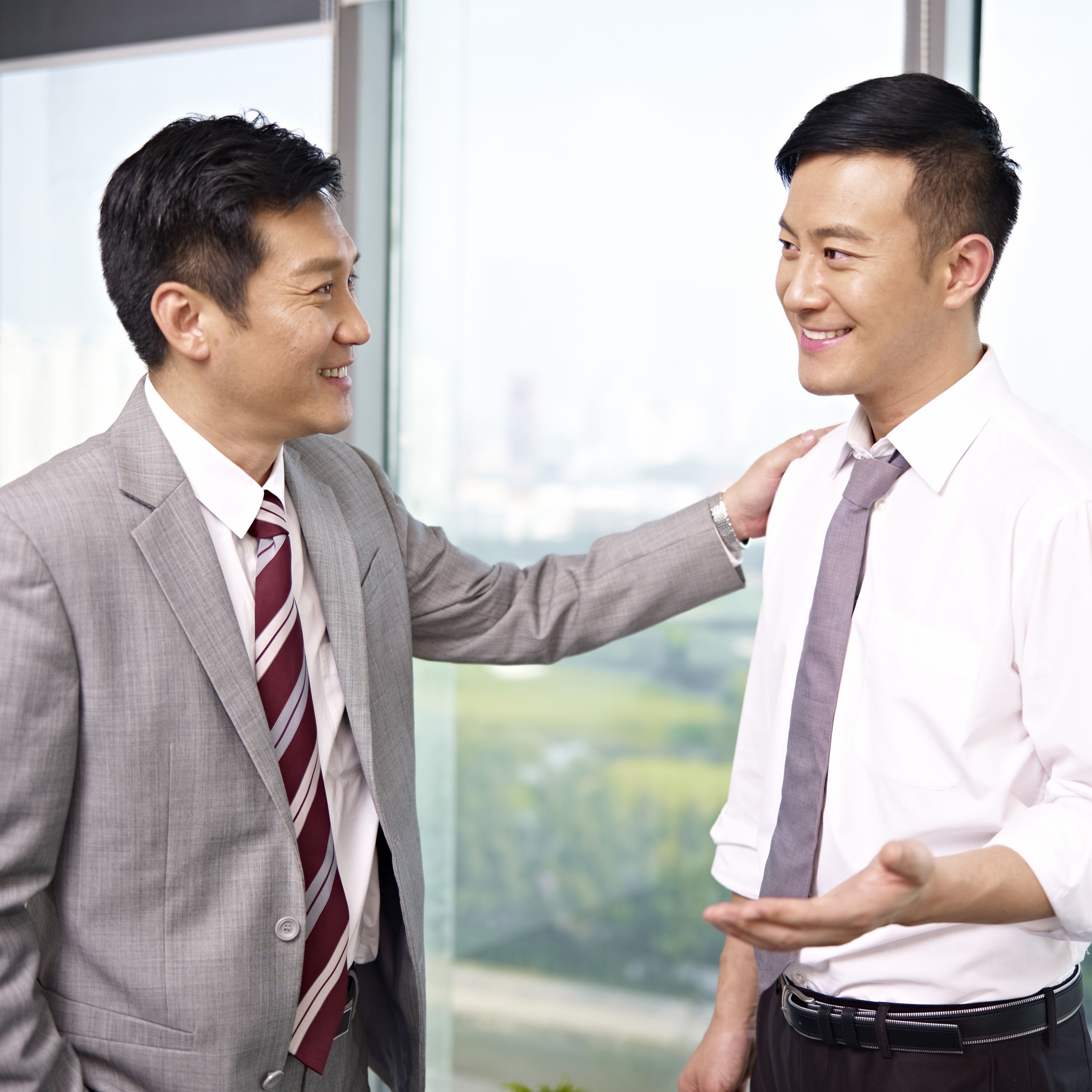 (Credits)
9. To your parents, no meal is seen as healthy unless it's home-cooked food. Even if all you eat is salads when you're out. You're used to calling home to tell your parents you won't be back for dinner, only to have them nag at you about all the MSG-laden, unhealthy food you'll have outside. And then they'll promise to save you some leftovers.

(Credits)
10. But eating out at a fancy restaurant is always seen as a great luxury, and something reserved for special occasions and family gatherings. When you were young, birthdays were always exciting because you knew you would be heading out to someplace that doesn't normally fall within your budget for dinner.
(Credits)
***
LunchClick is Singapore's first female-centric dating app, developed by the dating experts behind the Lunch Actually Group, the biggest dating agency in South East Asia with over 10 years of proven track record. LunchClick is perfect for serious daters and singles looking to find love – we're SDN (Social Development Network) accredited, and we manually approve all profiles to ensure that you only meet genuine & quality singles. No swiping, no chatting, just offline dates! What are you waiting for? Download the app on the Play Store or App Store today!
Category: