(Credits)
LunchClick is the first dating app that is designed to encourage offline, face-to-face dates. Download it today!
***
We all condemn cheating and cheaters. They're unlikely ever to be sympathised with, but can cheating ever be justified? 11 Singaporean men and women spill their guts on the time they cheated, what made them do it, and their regrets in the aftermath of cheating.

(Credits)
The Lonely Ones
1. "This happened around the 6-month mark. We were in a long-distance relationship, I was really lonely, and to be honest, I thought she was going to do it at some point, because I'm generally a jealous and paranoid person. I went to a bar with a bunch of single friends one night, and I can't remember if I actually had any intention of hooking up with someone, but it happened. She's currently back in Singapore, and we've been dating for two years now. She still has no idea. This is probably my biggest regret, and I'm still filled with guilt."
(Matthew, 27, Accountant)
2. "We were in the middle of a huge fight. It was the biggest and most horrid fight we'd ever had; we practically didn't speak for a month. I didn't even feel like I was in a relationship anymore. I felt emotionally vulnerable and alone, and he wasn't there, so I cheated with an ex-boyfriend. I know this sounds terrible, but I don't regret it much. He was generally very abusive while we were together, and we broke up right after the fight anyway."
(Sarah, 25, Paralegal)

(Credits)
3. "I was really messed up emotionally at that point in time. I was a Stage 5 Clinger, and I had to see him every single day or I would get really upset and angry with him. He was really busy at one point in time. I think it was work-related; some big project. So I decided to get back at him by sleeping with one of his acquaintances. He found out about it and broke up with me. I still regret it to this day."
(Madeleine, 29, Entrepreneur)
4. "This happened while I was in National Service. At the time, I was about a few months in and she had just entered university. It just seemed like we were drifting apart. I was stuck in the jungle five days a week, and she was meeting all these new people and getting on with her life. She also started to get busy with midterms, and didn't even have time for me when I booked out. I started paying more attention to a female junior I had, and ended up going out with that female junior a few times. I eventually admitted it to my then girlfriend who dumped me immediately. I can't believe how immature I was."
(Ming Hao, 28, Lawyer)

(Credits)
The Inebriated Ones
5. "I really just got incredibly drunk. There's no other explanation for it. For me, my girlfriend at the time is still the one who got away. I miss her all the time, and that's the thing I most want to go back and change."
(Keith, 23, Student)
6. "I went to a bar and got friendly with someone. We made out a few times. I had no idea what I was doing. I don't blame myself too much for it. I don't even really remember it."
(Janet, 24, Marketing Executive)

(Credits)
The Serial Cheaters
7. "I guess I'd just never learned to date monogamously. I would be seeing three different girls at the same time, and I remember feeling so proud of myself. It was like a game to me and I enjoyed the deception and the excitement. Whenever I got caught, it was just water off a duck's back for me. The girl would normally get really insecure and blame herself for being so stupid and oblivious, so I would just blame her too. I definitely have more of a conscience now, and I do feel bad for all the hurt I caused in the past. Now, to avoid all of that, I just don't date at all."
(Steven, 29, Financial Advisor)
8. "My ex-boyfriend was kind of a prude. He was the hold-out-till-marriage kind, so I started looking for something on the side. I had about four consecutive purely sexual affairs until he found out about it. Looking back on it, it was a dumb move on my part. He was sweet, and I broke his trust in me."
(Samantha, 23, Student)

(Credits)
The Commitment-Phobes
9. "I had just asked her to be my girlfriend, and things were actually going well. On a night out, however, I slept with someone else. I still have no idea why I did something so stupid. I guess I just had a fear of commitment at the time."
(Marcus, 25, Financial Planner)
10. "Two months into the relationship, it hit me. I wanted opportunities, and I didn't want to miss out on being able to date and sleep with anyone I liked. So I gingerly brought up an open relationship, but got shut down immediately. I didn't really want to lose him either, so I started sleeping around. I should have just broken up with him. It was stupid, and I am still sincerely apologetic."
(Christie, 20, Student)

(Credits) 
The Indecisive One
11. "This is going to make me sound like a complete jerk. I was at a bar. There was a girl who was smoking hot. She was hotter than my girlfriend, so I just decided to go for it. Of course I feel sorry I messed up and hurt someone, but I try not to beat myself up over it, because at least I was honest about it afterwards."
(Jackson, 23, Student)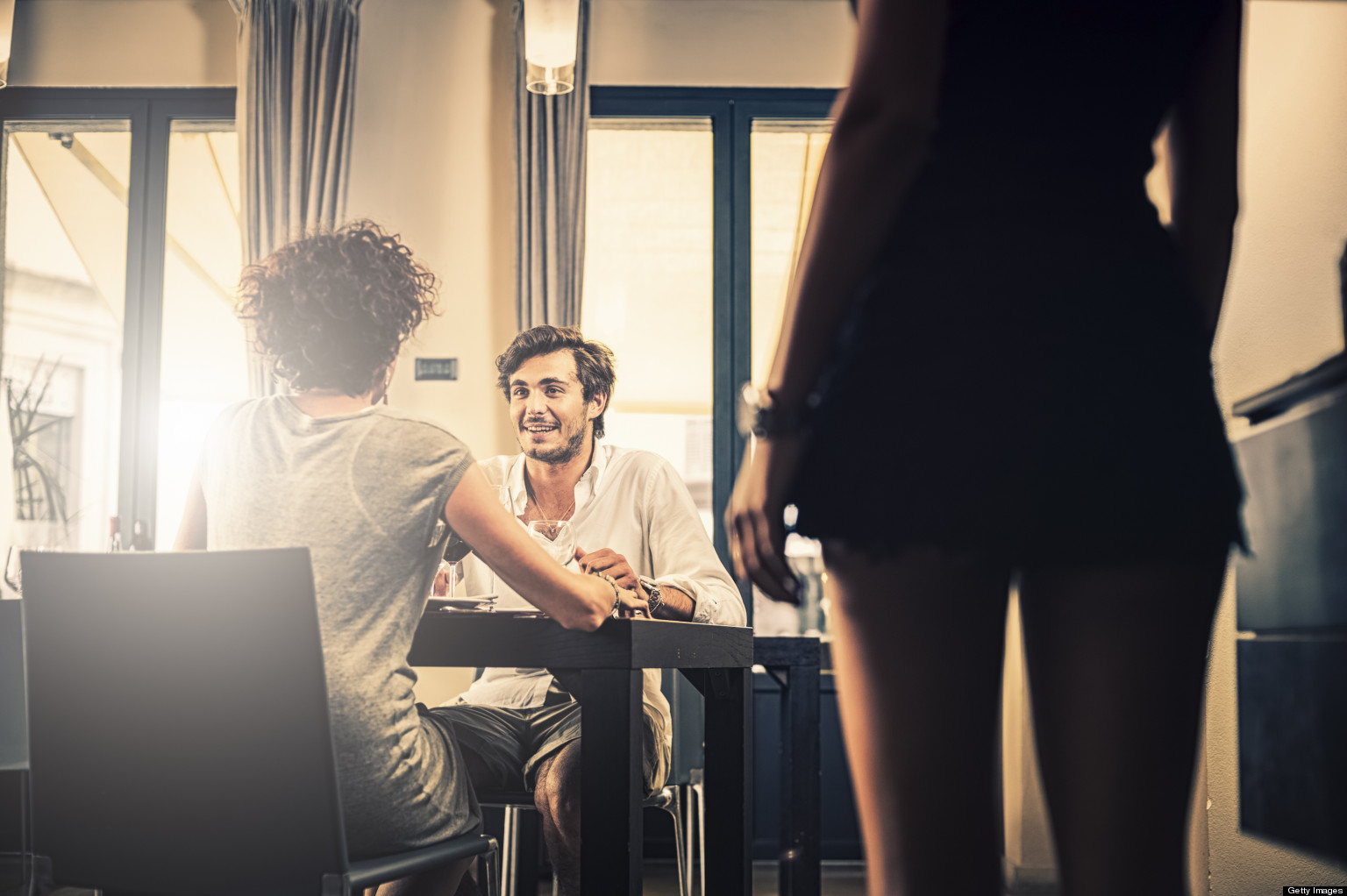 (Credits)
People cheat for a multitude of reasons, some more acceptable than others. Most of the time, though, cheating is a massive breach of trust and should never be encouraged. That said, it's still important to differentiate between the cheating and the cheater – just because the act was horribly wrong doesn't mean that the person is inherently bad. When considering whether to take a one-time cheater back, or when judging someone who cheated, keep in mind that the act doesn't define the person.
***
LunchClick is Singapore's first female-centric dating app, developed by the dating experts behind the Lunch Actually Group, the biggest dating agency in South East Asia with over 10 years of proven track record. LunchClick is perfect for serious daters and singles looking to find love – we're SDN (Social Development Network) accredited, and we manually approve all profiles to ensure that you only meet genuine & quality singles. No swiping, no chatting, just offline dates! What are you waiting for? Download the app on the Play Store or App Store today!
Category: