For some people, Valentine's Day is a day to go all out. From large bouquets to even bigger helium balloons to dinners at fancy restaurants, those who love big displays of love tend to go big.
For those of us who have partners who are introverts, however, they may appreciate gifts that are more suited for the home. Consider these 17 gifts that you can both share while spending a romantic Valentine's Day together in the comforts of your house!
1. Viu Subscription 
(Source)
Get a Viu (or other video-streaming sites) subscription for your partner, and watch a movie or drama from the comforts of your own home during Valentine's Day instead. Your introvert partner will appreciate not having to deal with a crowd.
2. A Romantic Homecooked Dinner
(Source)
Even if you're not a great cook, you don't have to worry. If you put in the effort to make a nice dish, your introvert partner will love it… and if not, there's always the home delivery meal option.
3. Make Boyfriend/ Girlfriend Coupons
(Source)
Love coupons are great – make your own personalised offers to cook, give back rubs, bring breakfast in bed, and etcetera. It'll be thoughtful, and it wouldn't blow a hole in your wallet as well.
4. Facial Sheet Masks
(Source)
Everyone wants great skin. Look after your skin and your other half by buying them facial sheet masks, and have a cute facial mask date in the process!
5. Audible Subscription 
(Source)
If your partner loves stories, why not get them an Audible subscription? Let your partner think of you each time they use Audible – and you can even listen to audio books together!
6. Clairy Air Purifier
(Source)
Show your partner you are thinking of their health by getting them a Clairy air purifier. Your partner's lungs will thank you… and it helps that the Clairy can blend in with any home décor, too.
7. PlayStation 4 / Nintendo Wii
(Source)
Have a Valentine's Day date involving just Player 1 and Player 2 on home consoles. Why not start with the classic games, like Super Mario, or Mario Kart?
8. Book Boxset (Special Editions/ Collectibles)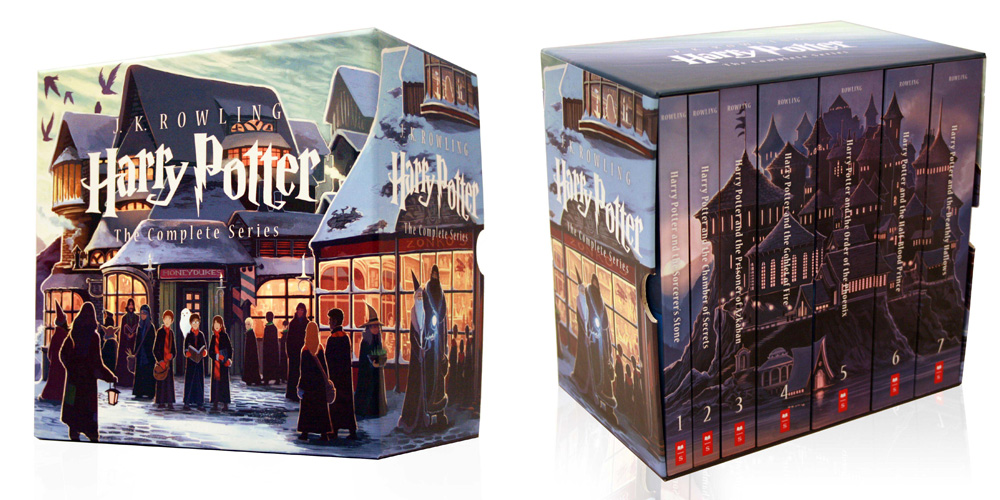 (Source)
Buy this for the introvert in your life who loves nothing better than to curl up in bed and read. Whether it's Harry Potter, Lord of the Rings, or any other book that's a special edition or a collectible, it'll make a great romantic gift for your favourite reader.
9. Muji Aroma Diffuser 
(Source)
Buy your partner's favourite essential oil scents, and diffuse the scent with this Muji aroma diffuser. Depending on the scent, it can also lift your partner's spirits while they spend the day at home!
10. Yankee Candle Large Jar Beach Holiday
(Source)
Does your partner love the beach, but is not so fond of the crowd? Bring the scent of the beach to them by getting them this for Valentine's Day.
11. Watchdog Gao Gao 
(Source)
Here's a simple but fun game to play with your partner on a Valentine's Day spent indoor. Try not to wake the watchdog as you retrieve the bones, and maybe make up your own rules as to what the one who 'wakes' the dog has to do!
12. Clarisonic Mia Fit/ Alpha Fit
(Source)
The Clarisonic has gained rave reviews for really improving skin quality. Why not get a matching pair with your introvert partner, and have a Valentine's Day date dedicated to spa-like relaxation in your home?
13. OSIM uJolly
(Source)
Speaking of relaxation, an OSIM uJolly back massager will be a great addition for that. This gift is both practical and romantic, as it means that you'll always have your partner's back, literally and figuratively.
14. Tempur Pillow
An introvert's favourite place often includes their bed. Give your partner the best sleep of their life by investing in a Tempur pillow for them this Valentine's Day.
 15. Headspace Subscription
The world can get overwhelming, especially for introverts who just want a quiet space to retreat to. Give your partner the gift of inner peace for a few minutes a day by getting them a subscription to the Headspace app, and meditate together for a calmer outlook on life.
16. Kovot Personal Fondue Mugs
You don't have to head out to a restaurant for a romantic fondue dinner with these mugs. It even comes in a set of two so no one has to fight over the cheese or chocolate.
17. Gakken Home Planetarium
(Source)
Bring the stars to the one you love inside their homes. With the Gakken Home Planetarium, you can have a romantic Valentine's Day date under the stars without even making it out of the house.