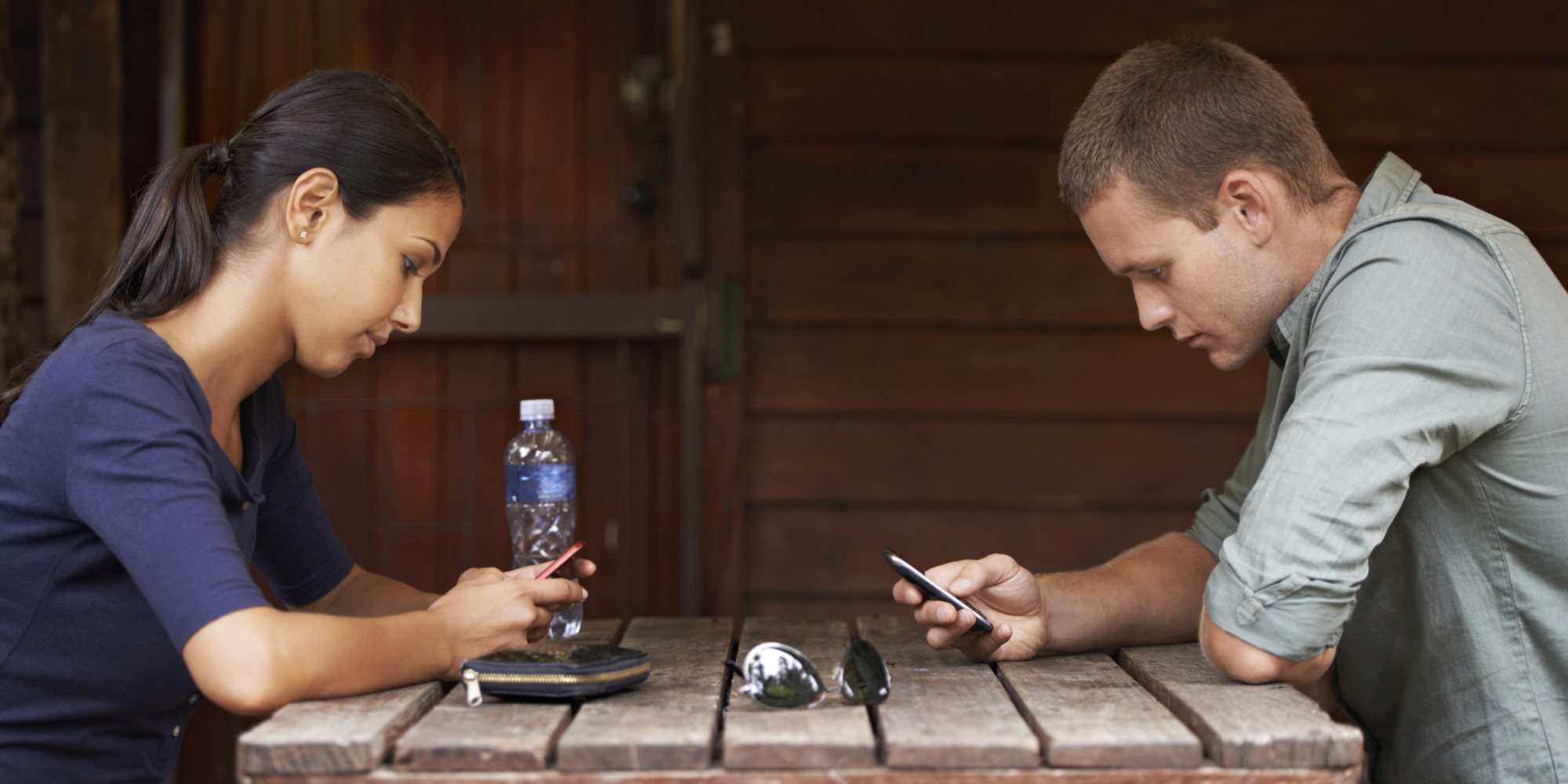 (Credits)
LunchClick is the first dating app that is designed to encourage offline, face-to-face dates. Download it today!
***
There was once a time when texting wasn't actually that instantaneous. You only had 160 characters, each text cost 5 cents, and double-texting was a sign of desperation. Every message sent had to be carefully considered and then executed after frustrating hours of planning and strategising. So what happened? Even for couples, a lot of our text-based communication don't go beyond the rudimentary 'good morning/good night', 'ilu', 'what are you doing?' and planning for dates.
So, to take you back to those days when you were incapable of being productive because you were constantly checking your phone, eagerly anticipating every reply, here are 5 things you can do to bring that buzz back to your instant messaging.
1. Cut out the basics
(Credits)

Convenience is a dangerous thing because it makes us lazy. With how easy it is to press a button, we often don't stop to think about whether we're just going through the motions, whether we're just talking for the sake of talking. By first cutting out the standard "what are you up to", "where are you", "what are you doing tomorrow" and the like, see if you can still have a conversation. We're not saying you should stop caring about each other's days. Just focus less on it.

2. Re-focus the conversation

(Credits)
When you get a text about something funny, resist the temptation to shoot off all the "haha cool"s and "haha okay"s that are total conversation killers. Instead, build on it and be imaginative. Ask questions like, "What if I behaved that way, how would you react?" or try to go deeper with something playful like "I've always wanted to embarrass myself in public. What do you think that says about who I am? /:"
3. Stop feeling like you should reply right away
(Credits)

While instant communication has made certain things easier for us, it's also brought with it a host of emotional inconveniences. When someone doesn't reply right away, or reads the message and doesn't reply, we worry. Too much. If the above isn't something that works for you, try instead to give yourself time to digest the conversation before replying. Understand that lag time between replies doesn't mean anything at all. No, your partner isn't cheating on you. She's just busy.
4. Re-prioritise texting
(Credits)
Texting shouldn't be a primary form of communication. If anything, it should complement all your other forms of interaction. Should you find that the thrill of texting has begun to fade, use it only for urgent or important situations. Think about it: How nice would it be to receive a call in the middle of a dreary work day? The little moments of laughter and banter you can actually are always so much more satisfying than the predictable "Thinking of you"s that you get in a tiny chat box.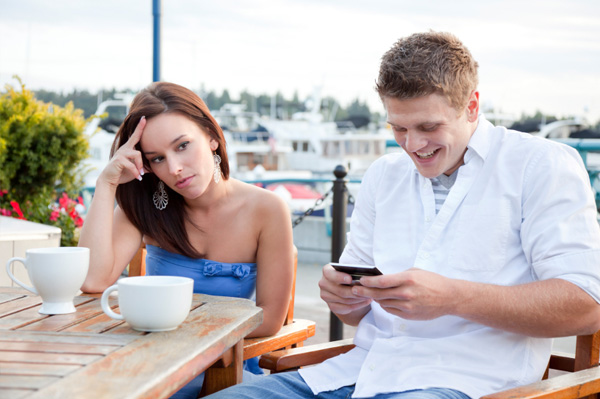 (Credits)
Let's be honest, we've all had those moments when texts have come in from our partners, only for us to feel jaded, thinking, "I'll reply this later." This can be a dangerous thing because you might begin to equate it to fading feelings. Focus instead on the things that matter. Texting won't be going away anytime soon; don't let it become a burden.
***
LunchClick is Singapore's first female-centric dating app, developed by the dating experts behind the Lunch Actually Group, the biggest dating agency in South East Asia with over 10 years of proven track record. LunchClick is perfect for serious daters and singles looking to find love – we're SDN (Social Development Network) accredited, and we manually approve all profiles to ensure that you only meet genuine & quality singles. No swiping, no chatting, just offline dates! What are you waiting for? Download the app on the Play Store or App Store today!