(Credits)
LunchClick is the first dating app that is designed to encourage offline, face-to-face dates. Download it today!
***
Did your first date bomb disastrously? Horrified that you most certainly left a terrible impression? It's not the end of the world. You can always get back into the game, provided you've really got game. Or if you follow these steps and pay attention to what we have to say.
1. A sincere apology
(Credits)
Be honest about how you felt during the date. Maybe you were nervous, maybe it's been a while since you last went on a date. Maybe you had a tough day at work, and were extremely lethargic but didn't want to flake out. In any case, as long as you're reasonable and you don't make outrageous excuses, your date will find a way to laugh off that day's events to give you a second chance.
2. Ask for a second chance
(Credits)
This is going to be a tough one. After all, you've already messed up once. Your previous date will probably have to think long and hard about whether you deserve another chance. However, as long as you're not too pushy about asking for a chance to make amends, they'll probably acquiesce. Be earnest, but also make it clear that you'll understand should your overtures be rejected.

3. Assuming you do get a second chance, plan a foolproof date

(Credits)
If you've always had a problem with the initial dates (I know, the awkward stages of first getting to know someone new can be really rough), plan ahead! While you're still expected to be genuine, you're not really expected to make this the date of a lifetime. Reflect on where you tend to stumble and take precautionary measures against them.
4. Follow through!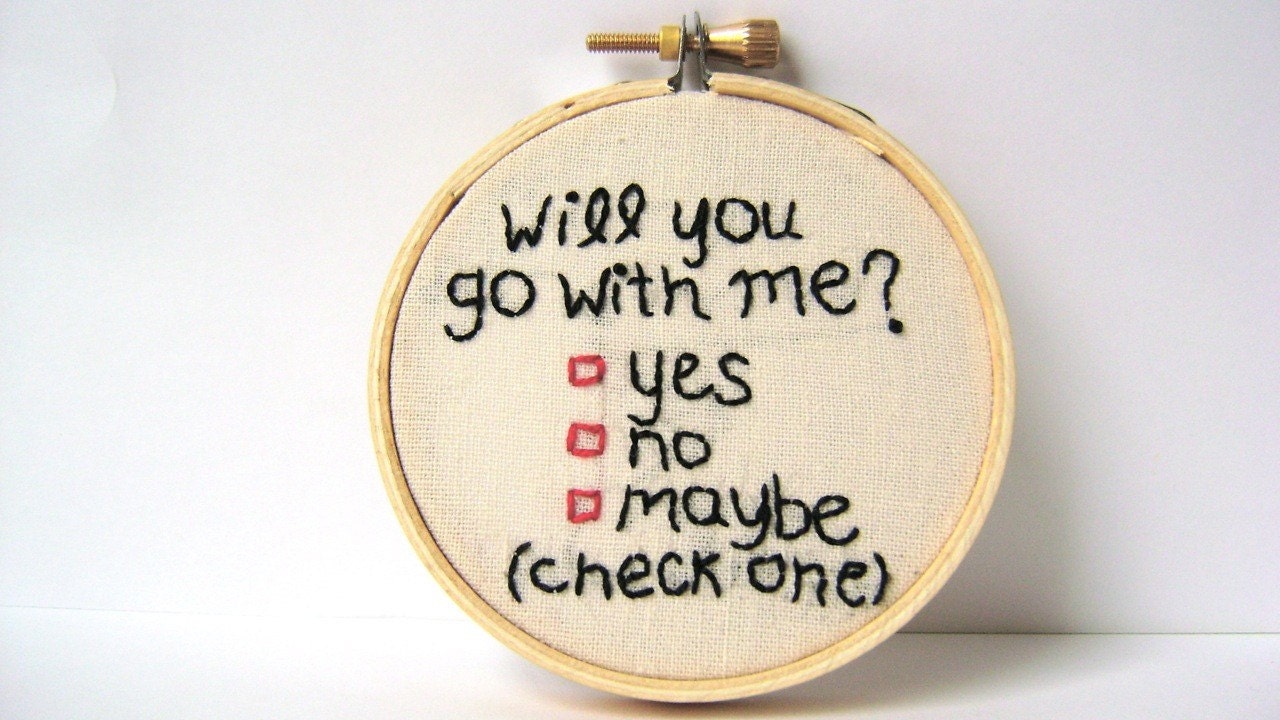 (Credits)
Of course, there has to be some kind of follow-up. If you've made it through the first three steps, your date definitely likes you (at least enough to want to spend a little time with you). Since you've already done so much to make amends, why not secure a third date while you're at it? Don't let all that effort go to waste! If you're funny, charm her with a cheesy pickup line. If you're artsy, ask her to a poetry reading. It's time to be your usual self!
Everyone messes up, and honestly, being awkward and a little weird on the first date is nothing out of the ordinary. So get over it! As long as you relax and remember not to overdo the intrigue and romance, you've still got a shot. Remember, you're in it for the long haul.
***
LunchClick is Singapore's first female-centric dating app, developed by the dating experts behind the Lunch Actually Group, the biggest dating agency in South East Asia with over 10 years of proven track record. LunchClick is perfect for serious daters and singles looking to find love – we're SDN (Social Development Network) accredited, and we manually approve all profiles to ensure that you only meet genuine & quality singles. No swiping, no chatting, just offline dates! What are you waiting for? Download the app on the Play Store or App Store today!