(Credits)
LunchClick is the first dating app that is designed to encourage offline, face-to-face dates. Download it today!
***
I always view the stage of unrequited love as sheer torture. Because as high as romance can catapult you, it can also make you plunge into inconceivable depths. Guessing whether the dude is interested in you is actually no rocket science. But sometimes, you need more than a little bit of convincing to nudge you in the right direction. If asking outright is too much for your little heart to take, guess no more. Read the signs and find out for good!
1. He has nicknames for you
Any term of endearment is sweet, more so if he peppers his responses with it. At the very least, it shows that you are one up from the other buzzing bees. But if every other female friend of his has the same nickname, you might not want to read too much into this.
2. He responds to competition
(Credits)
The guy will want to know who else is "in the game". Basically, there are two types of guys:
i. The enthusiastic one who reveals his intentions
This one is easy to read and "test". Usually impulsive and sometimes hot-headed, it does not take much to unearth his intentions. But that can also mean he loses steam easily, and will stop putting in so much effort after he has snagged you. So tread with caution.

ii. The laissez-faire type who takes his time
These are tough nuts to crack and usually need more cajoling to pry open. Typically the sort that lets his feelings simmer and takes a while to reveal his emotions, these guys react internally but maintain a cool exterior. Some manipulation and hint-dropping is required to tease them out. But if, after that, there is still zilch reaction, he's probably not that into you. Move on.
3. He is on call 24/7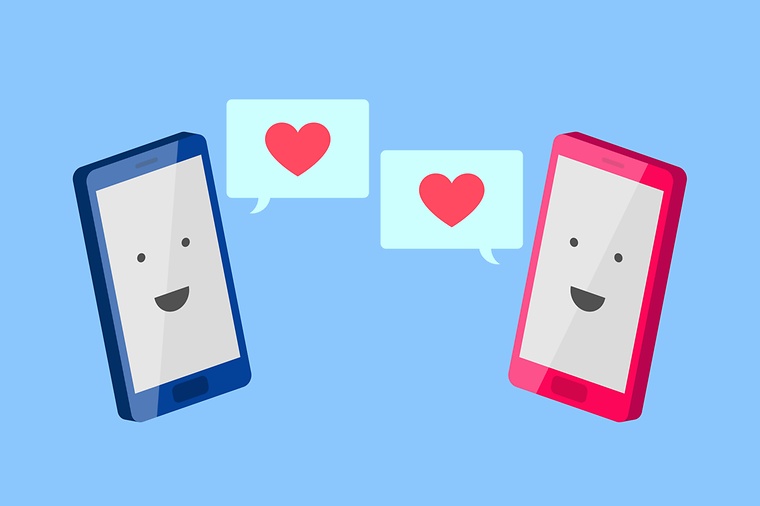 (Credits)
If his responses are prompt, as if he is on his phone all the time, then you know you're his priority. This is possibly the best part of a budding relationship when "waiting on a guy" is unheard of. He puts you before anyone and anything else, and it shows in his text responses – lengthy answers and never-ending questions. Suddenly, there is so much to talk about and 24 hours is ridiculously short for a day.
4. Fingerplay
That mere seemingly-accidental brush against your arm speaks volumes! Body language wise, this is a subtle indicator of interest. When a guy is not interested, he will maintain a distance from you; if he is, nothing will stand between you and him. You might want to dial up the seduction with a touch of perfume that leaves him wanting more!
5. He initiates dates
(Credits)
A clear winner and outright tell-tale sign. The fact that he's initiating says it all. Just go with the flow, don't overthink, and have fun! Guys like it when you're relaxed around them. It makes you seem more enjoyable to hang out with, and this will surely guarantee a second date.
Like what you just read? Discover more articles like that at ZALORA Community!
***
LunchClick is Singapore's first female-centric dating app, developed by the dating experts behind the Lunch Actually Group, the biggest dating agency in South East Asia with over 10 years of proven track record. LunchClick is perfect for serious daters and singles looking to find love – we're SDN (Social Development Network) accredited, and we manually approve all profiles to ensure that you only meet genuine & quality singles. No swiping, no chatting, just offline dates! What are you waiting for? Download the app on the Play Store or App Store today!