(Credits)
LunchClick is the first dating app that is designed to encourage offline, face-to-face dates. Download it today!
***
Shortly after the 5-month mark of your relationship, you start to realise that your other half isn't as perfect as he once seemed. He actually seems a little … immature. While a little spontaneity is always fun and spices things up, constantly juvenile behaviour may hint at something much more sinister: That your partner hasn't quite grown up yet. If you feel like you're constantly on different chapters of the life book (you being on maybe page 25 and him/her being on page 14), then read on!
1. Petulance

(Credits)
Does your partner constantly play the silent game to get his way? Does he do it in a totally serious manner? If so, a) he's manipulative, and b) he's incapable of constructive self-expression – the first sign of childishness.
2. Refusal to compromise on trivial issues

(Credits)
If he's always picking fights over the "small stuff",then you need to re-evaluate your relationship ASAP. It probably means he doesn't have the capacity to evaluate whether the eventual argument is worth it, and is more concerned with the more immediate damage to his ego rather than the relationship. 
3. Refusal to engage you in arguments

(Credits)
Your partner always has to have the last say in any argument, and his last say is always something that completely misses the point or something that is irrational and ridiculous. Sounds familiar? Sign of immaturity: he's too emotionally immature to process the logic beyond the heat of the argument.
4. Flatulence jokes

(Credits)
One word: Seriously? Fart jokes and laughing at people who trip over their own feet by accident? Most people outgrow them when they start secondary school. Although, if that's your thing too, then hey, by all means.
5. Impolite behaviour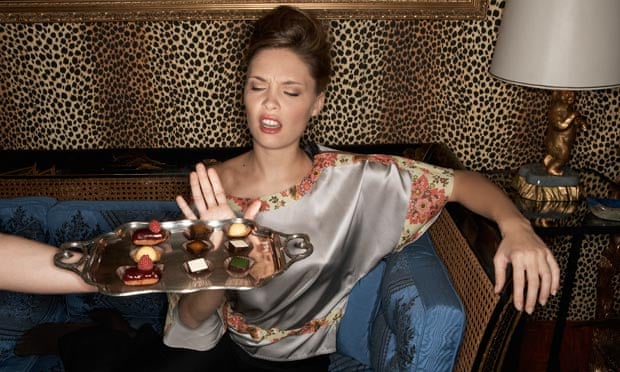 (Credits)
You know how your teachers have always told you that whatever you say says more about you than the person you say it to/about? Your partner being rude just says that he's childishly self-centered – so much that he cannot empathise with how he makes others feel.
6. Unwarranted jealousy

(Credits)
If your partner gets unjustifiably jealous all the time, it could mean a) that he has unresolved insecurities, has yet to blossom into a confident, self-assured individual, and needs more time for personal development, b) he doesn't have sufficient emotional maturity to understand that he has to place trust and faith in you for a solid relationship or c) both.
If your partner still acts like a child, you can try to stick it out and aid him in the path of personal growth. However, if there is a huge existing gap in maturity, it's probably not worth the time and effort – you'll find yourself treating your partner as an inferior, and both parties will quite possibly end up resenting each other.
For the guys who may have found themselves a little irritated by this piece, stay tuned for next week's edition on the ladies! 
***
LunchClick is Singapore's first female-centric dating app, developed by the dating experts behind the Lunch Actually Group, the biggest dating agency in South East Asia with over 10 years of proven track record. LunchClick is perfect for serious daters and singles looking to find love – we're SDN (Social Development Network) accredited, and we manually approve all profiles to ensure that you only meet genuine & quality singles. No swiping, no chatting, just offline dates! What are you waiting for? Download the app on the Play Store or App Store today!