(Credits)
LunchClick is the first dating app that is designed to encourage offline, face-to-face dates. Download it today!
***
My husband and I have been in this blessed union for 17 months and counting. Needless to say, we're quite new to the world of marriage. Having gotten a taste of it, here are some myths of the married life that we wish someone had busted for us from day one.
1. Equality exists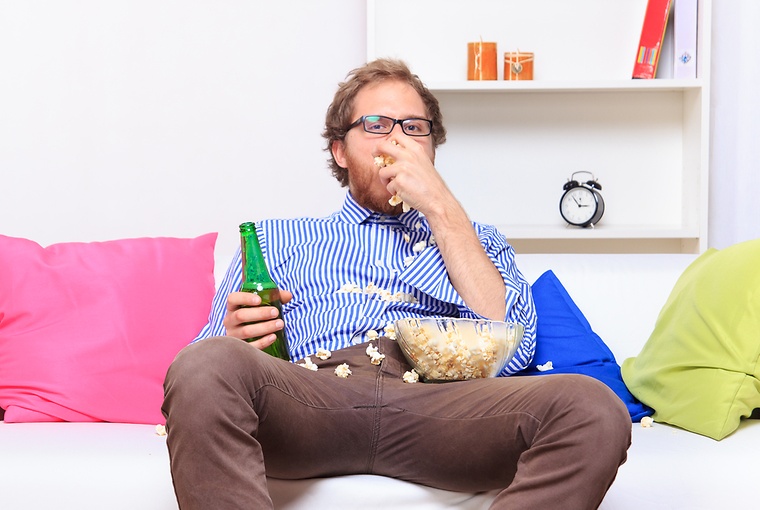 (Credits)
If men and women were ever made equal, both sexes should have the same level of tolerance for dirt, threshold for pain, and most of all, earning ability. The fact is, none of that would ever be possible because I find myself cooking, cleaning the dishes, doing laundry, and everything. On the other hand, my husband thinks washing dishes requires the same effort as cleaning toilets, when it clearly doesn't. No amount of arguing would get us past the fixed duties because it takes the bigger clean freak of the two of us to succumb to doing more.
For the last 30 years, my dad believed in spiritually supporting my mom as she cleaned our three-storey house, while he entertained himself with an Apple laptop and Spotify. My husband's mother, however, does not lift a finger, while his father does all the chores dutifully. Maybe one day we will be true equals, but it surely takes more than a revolutionary generation to achieve that.
2. The man of the household
Whoever coined the term, "man of the household", is likely sexist, as I'd like to think. This may have applied in the past, where women commonly assumed the role of a housewife and men made every decision for the household. In this day and age, most couples have dual income and share a lot of responsibilities, so the term has become outdated – unless of course you married an MCP or a man baby.
3. It is just dating 24/7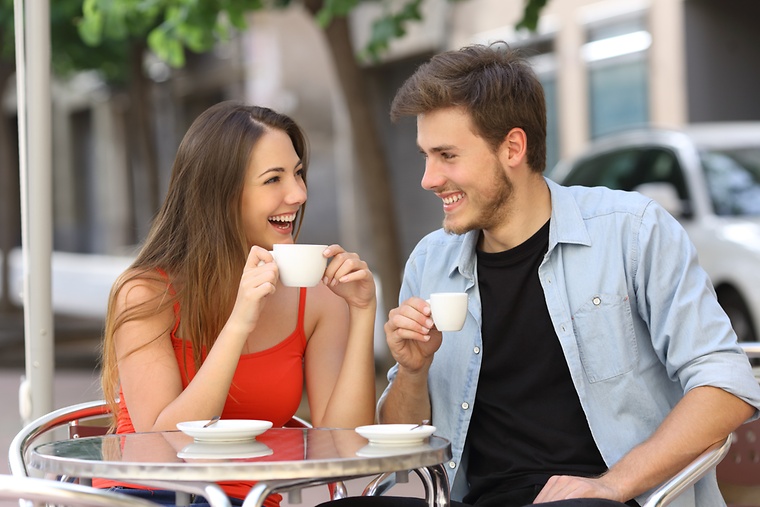 (Credits)
Dating is a phase of heightened emotions with two individuals being on their best behaviour, spewing sweet nothings all day long. I admit, at the height of our "are we or are we not" phase, we were texting hundreds of times a day. Thank god for WhatsApp! Otherwise, the phone bill would have sky rocketed.
Marriage is not the same as dating unfortunately. Even our so-called date nights have been reduced to staying in with a home-cooked meal and wine. Having to face an island full of couples jostling for that restaurant vacancy or watching that midnight movie is no longer our kind of romantic. The last reality check? Midnight movies are a challenge these days because the Cinderella-o-clock strikes earlier than 12am when you're married.
4. Sex on the beach 
(Credits)
There is a lot to take into account when it comes to getting intimate – the mood, the fatigue (working and cooking are horrifyingly energy draining), and our schedules. His computer games and my obsession with chasing Chinese dramas have eaten up most of our private time at night, which ends straight in La La Land the moment our heads hit the pillow. Realistically speaking, if that were the case, our country would have zilch issues with our aging population.
5. Cohabitation is married life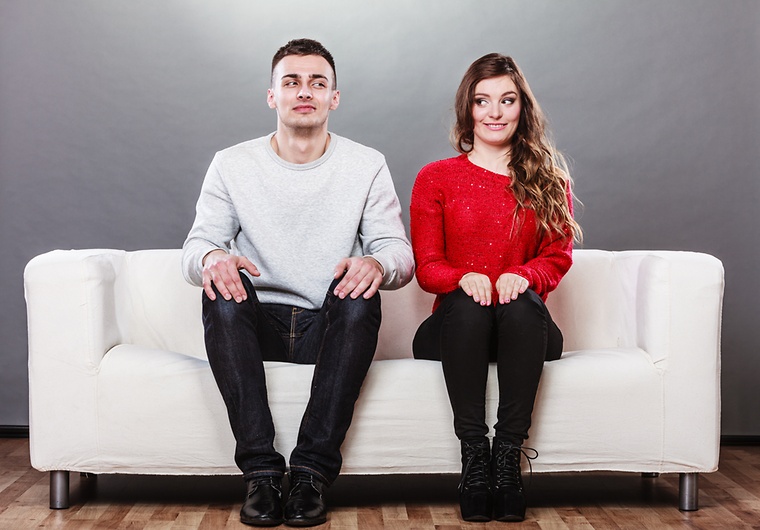 (Credits)
I have friends who firmly believe in cohabitation and that the only difference between that and marriage is a legal document. I completely disagree. The ties that bind are legal and beyond. With marriage comes a commitment to a person never to leave nor forsake, and it is more than just waking up with someone next to you.
Cohabiting does not give me the right to question, nag and be all of a shrew that a wife is – not that I am advocating any of that, but if there is a right place and time, there is a right stage too. The day I decide to walk out, it is not just about slamming that door behind me and dragging my luggage out, but disregarding a whole portion of my life spent trying to understand, accommodate and live with another person.
6. Never go to bed angry
I am sorry, but not going to bed angry hardly happens. The more we try, the worse the situation gets. We get so red-faced trying to solve the problem that we both end up fuming instead of sleeping. The next day sees two zombies at work, still raw from the unhappiness.
Some problems are not meant to be resolved in a single day. Arguing without rest only fuels an unsound mind and an untamed tongue. So yes, it's either we wait it out or suck it in and tolerate.
7. The wife is always right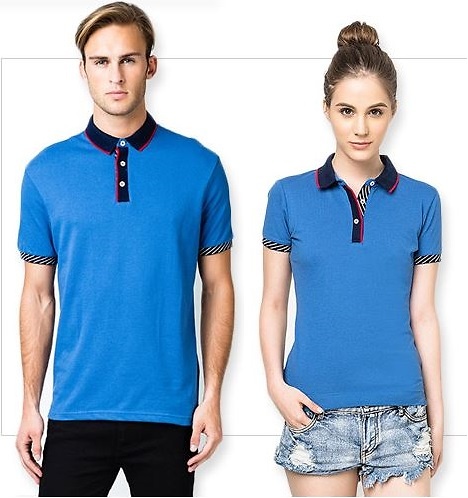 (Credits)
You know how those cheesy couple T-shirts have "Mr Right" and "Mrs Always Right" printed on them? I have often scribbled, "Happy wife, happy life. Your wife is always right!" on congratulatory red packets to newlyweds. Yet, there is a caveat to the idea that "the wife is always right" – the husband is hardly wrong, too.
When the man fumes and keeps quiet, it does not mean the wife is right. Rather, they prefer to simmer the anger, although keeping silent only builds up more frustration in them. I have heard one too many story of dead drunk husbands turning into completely different people in their drunken stupor and even threatening divorce in frustration, although everything goes back to normal the very next day.
8. Our honeymoon period will last forever
(Credits)
The honeymoon period brings about a sense of heightened bliss – everything the husband does or says is right because he has your best interests, and life is almost perfect. If there is an actual "forever", it would be diamonds. As jaded as that sounds, the love I had when I said "I will" and "I do" will transform and evolve over the years and no longer just be based on that cheek flushing and stomach flipping excitement.
My mother can only manage a wry smile and say, "This is marriage, it is a commitment." I hope I have not discouraged you from getting hitched because for every 8 myths that have been debunked about marriage, there are 80 others that are both wonderful and true.
Like what you just read? Discover more articles like that at ZALORA Community!
***
LunchClick is Singapore's first female-centric dating app, developed by the dating experts behind the Lunch Actually Group, the biggest dating agency in South East Asia with over 10 years of proven track record. LunchClick is perfect for serious daters and singles looking to find love – we're SDN (Social Development Network) accredited, and we manually approve all profiles to ensure that you only meet genuine & quality singles. No swiping, no chatting, just offline dates! What are you waiting for? Download the app on the Play Store or App Store today!