(Credits)
LunchClick is the first dating app that is designed to encourage offline, face-to-face dates. Download it today!
***
Becoming an important part of someone else's life inevitably entails becoming familiar with the other parts of it. This almost always means getting to know your significant other's friends and hopefully becoming friends with them yourself. You will certainly feel a need to impress them so they sing your praises in front of your other half. Here are some dos and don'ts with regards to being friends with your significant other's friends!
1. DO discreetly make enquiries about your partner's perception of yourself.

(Credits)
Think about it. This is the perfect time to find out what your partner really thinks of you. Your boyfriend or girlfriend is more likely to reveal their true feelings to their friends, especially in the early stages of a relationship. However, don't act like you're actively pursuing knowledge! This will make you appear exploitative and kind of creepy.
2. DON'T appear arrogant!

(Credits)
You'll probably want hard-sell all your best virtues so you appear nothing short of a perfect match for your partner. Here's a protip: Don't. You'll only appear conceited. Even if you think your methods are wonderfully subtle (like asking them leading questions about where they work just so you can interject to talk about your amazing job), they probably seem much more contrived than you think they do.
3. DO be natural.

(Credits)
Don't try too hard to get them to like you just because they're friends with your partner. After all, you're dating your partner, not his/her friends. Sure, if they dislike you, this may mean that you'll no longer be invited to their group outings. Ultimately, when you do get to know them, your true self will be revealed anyway. It's better to have all your cards on the table right away.
4. DON'T forget they were his or her friends first.

(Credits)
While they may take to you quite quickly and welcome you into their group with open arms, chances are that they will lean towards your significant other by pure virtue of how long they've known each other. This means that whatever you say about your partner to their friends is more than likely to find its way to him or her. This also means that they'll be more likely to act in your partner's best interests rather than yours. Tread carefully while asking them for any kind of advice and always take it with a pinch of salt.
5. DO remember that his or her friends of the opposite gender are not competition!

(Credits)
They are friends for a reason! Even if your boyfriend's female friend, for example, resembles a Victoria's Secret supermodel, they are probably not interested in each other. He chose you, after all! Your partner's friends will notice if you eye their interactions with your partner warily and will be completely weirded out.
6. DON'T pretend to understand everything about their group dynamics!

(Credits)
It's tempting to act like you've been part of the group forever. But this will only make you seem like you're trying too hard. Maintain a respectable distance and know your place while hanging out with them for the first time. While you may gradually be accepted into their folds and get to know them better, remember that asserting familiarity right from the start will be extremely off-putting.
7. DO still give your partner space to mingle with his or her friends!

(Credits)
Becoming close to his or her friends is a good way to ensure that the two of you have more time together, since you will be invited to their outings. But do make sure that you don't monopolize his or her attentions during said outings! Your significant other's friends will end up growing resentful towards you.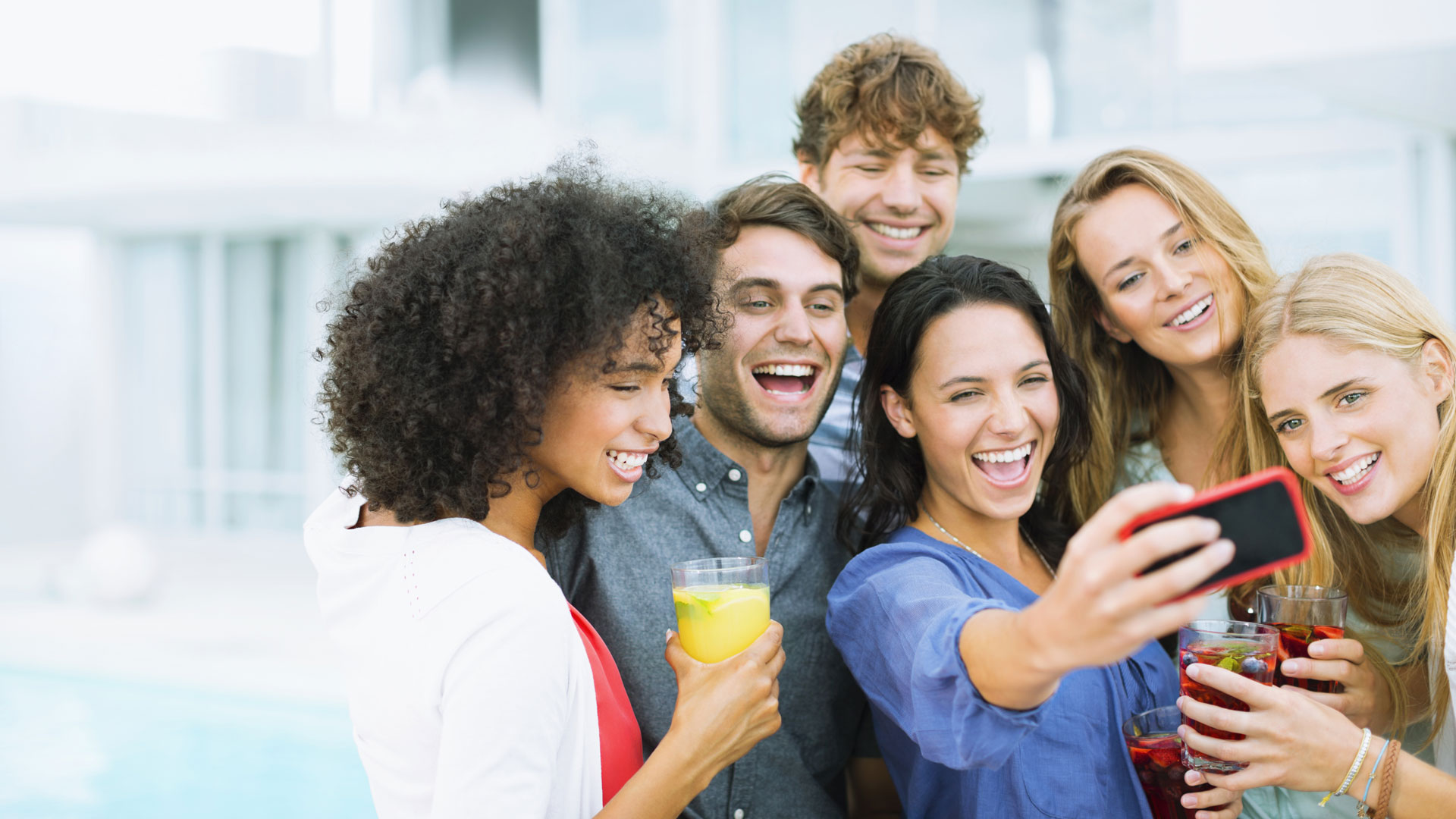 (Credits)
Since your partner's friends love him or her and your partner loves you, it's more than likely that his friends are going to adore you too. However, even if they don't, don't take it to heart! Just because you're incompatible with his or her friends doesn't mean that the two of you can't be together.
***
LunchClick is Singapore's first female-centric dating app, developed by the dating experts behind the Lunch Actually Group, the biggest dating agency in South East Asia with over 10 years of proven track record. LunchClick is perfect for serious daters and singles looking to find love – we're SDN (Social Development Network) accredited, and we manually approve all profiles to ensure that you only meet genuine & quality singles. No swiping, no chatting, just offline dates! What are you waiting for? Download the app on the Play Store or App Store today!