LunchClick is the first dating app that is designed to encourage offline, face-to-face dates. Download it today!
***
"Are you a camera? Because every time I look at you, I smile." Did you just cringe, or did you find that pick-up line charming? For decades, pick-up lines have aided men in the dating game. There are all sorts of pick-up lines ranging from innocuous to flippant to downright cheesy. With some imagination, the sky's the limit when it comes to making a first impression.
But do pick-up lines work? While many women find them (as opposed to being approached in a more direct, sincere manner) a turn-off, studies have shown that pick-up lines do work on occasion. For example, a 2006 researchby Bale, Morrison and Caryl found that pick-up lines that reveal a man's athleticism, culture, wealth, and generosity would most likely give him a better chance at furthering the conversation with the woman.
(Credits)
The team of researchers collated 40 pick-up lines from various sources like movies and TV shows, and asked both men and women to rate their effectiveness in a scenario where a man uses them to start a conversation with a woman. Pick-up lines that centred on empty compliments, or were overtly sexual were judged by the women to be least effective.
What this study showed was that, in a nutshell, when a woman is contemplating whether or not she should further a conversation with a man, she's essentially asking herself, "What's in it for me?" If the man, through his pick-up line, conveys to her something that she likes – be it intelligence, a great physique, or financial stability – she would more likely continue talking to him.
However, if he only shows sexual interest, or compliments her carelessly, she would judge that exchange as one that would not benefit her, and would likely end the exchange.
This study was further taken up in 2007 by Cooper, O'Donnell, Caryl, Morrison and Bale. They used the same pick-up lines again, and asked the male and female participants to rate them in the same scenario where a man uses it on a woman he just met. But this time, they got the participants to undergo personality tests.
Interestingly, the results showed that women who were outgoing and energetic preferred humorous and direct pick-up lines from men as they were partial to men who possessed the traits of a leader. On the other hand, women who were shy and self-conscious liked pick-up lines that reflected a man's positive attributes – for example, his friendly or considerate nature. Women who were aggressive risk-takers tended to prefer men who were "bad boys", such as those who used pick-up lines that were empty compliments or overtly sexual.
So what is one take-away from this study? It seems like women are, more often than not, just looking for men who are like themselves. Thus, if a man perceives a woman to be shy and self-conscious, a pick-up line demonstrating his own shyness would work much better on her than if he were to show his aggressive nature. The same applies to all personalities. It also follows that the type of pick-up lines a woman liked could predict the kind of personality she has.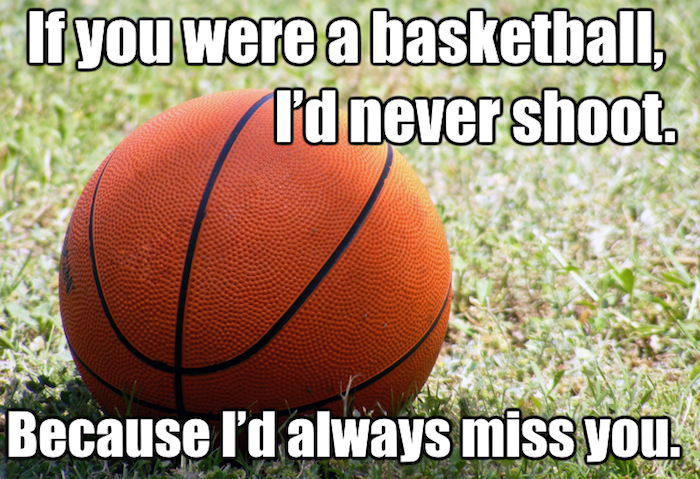 In another study, researchers at Monmouth University found that ego-depletion had an effect on whether people will be open to pick-up lines. Ego-depleted individuals (such as people who restrict food because they are on a diet, and their spending because they want to save money) are people who spend a large part of their day engaging in self-control. Research showed that the more ego-depleted an individual was, the more likely they were unable to exercise self-control in other areas of life.
In the study, 99 participants were asked to do one of two tasks. Some had to write a story about a recent trip they took to a store or New York City without using the letters A or N. Others had to write the same story without restrictions. After they had written their stories, they were asked to judge the effectiveness of three different pick-up lines if they were used on them, and if they were to use them on others. 
(Credits)
Ego-depleted individuals were more receptive to innocuous pick-up lines ("Hi, how are you? My name is…"), and less receptive to cute alternatives. ("Excuse me, what time is it? I just wanted to be able to remember the exact moment we met").
The bottom line is, different women prefer different pick-up lines, and the key to understanding which line works on whom is to take a guess at the lady's personality first before approaching her. To do that, you might want to observe her first for a while (without coming off as creepy, of course). This may take more effort, but if you really fancy her, it may all be worth it.
***
LunchClick is Singapore's first female-centric dating app, developed by the dating experts behind the Lunch Actually Group, the biggest dating agency in South East Asia with over 12 years of proven track record. LunchClick is perfect for serious daters and singles looking to find love – we're SDN (Social Development Network) accredited, and we manually approve all profiles to ensure that you only meet genuine & quality singles. No swiping, no chatting, just offline dates! What are you waiting for? Download the app on the Play Store or App Store today!