(Credits)
LunchClick is the first dating app that is designed to encourage offline, face-to-face dates. Download it today!
***
Your boyfriend isn't lying when he says he loves you without makeup. At least that's according to a study published in The Quarterly Journal of Experimental Psychology, Women's Health reports. The study found that men think women are more attractive when they have less makeup on – oh, and guess what – women think so too.
The researchers enlisted 44 women, who were then photographed. The models were given an array of makeup, and were told to apply as they would if they were to go out at night. These women had their photographs taken before and after makeup was applied.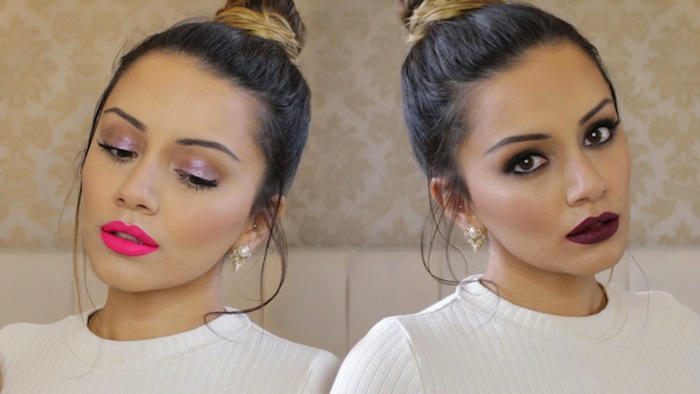 (Credits)
The photos were then adjusted such that 21 images of each woman with different amounts of makeup on were composed, and these were later shown to 22 male, and 22 female observers. Each observer is allowed to go through the images smoothly, so he/she can see a gradual increase and decrease in the amount of makeup applied.
The observers were asked to select the image of each woman that they find most attractive, another one the they think would be most attractive to men, and a final image that they think women will find most attractive (speaking of attractive ladies, check out these Instagram babes we have a girl-crush on).
The results showed that women preferred a little more makeup than men did. But what's most interesting is this: The models applied 30 per cent more makeup than what any observer thought other people would find attractive. In other words, most people were overdoing their makeup.
Click here to read the rest of this article. This article was first published on Daily Vanity, Singapore's first beauty-only magazine. Hop over for more beauty and fitness related tips and tricks.
***
LunchClick is Singapore's first female-centric dating app, developed by the dating experts behind the Lunch Actually Group, the biggest dating agency in South East Asia with over 12 years of proven track record. LunchClick is perfect for serious daters and singles looking to find love – we're SDN (Social Development Network) accredited, and we manually approve all profiles to ensure that you only meet genuine & quality singles. No swiping, no chatting, just offline dates! What are you waiting for? Download the app on the Play Store or App Store today!