(Credits)
LunchClick is the first dating app that is designed to encourage offline, face-to-face dates. Download it today!
***
Relationships are tough, and sometimes you end up dating the wrong person. When you do finally call it quits, you might realise that erasing them from your thoughts might not be so easy. It's one thing to be out of sight, it's another to be out of mind. 
The end of a relationship signals a time of moving on and finding closure. Instead of drinking yourself to oblivion to fill that new void in your life, observing the following tips might better help you in forgetting an ex.
The "White Bear Effect"
(Credits)
First of all, don't try to intentionally force your ex out of your mind completely. If you do, you might end up achieving the reverse effect. Psychologists refer to this as the ironic process theory, or the "White Bear Effect" (though you might more commonly recognise this phenomenon with pink elephants) – when you deliberately attempt to suppress certain thoughts, you make them more likely to surface.
One study even found that if you try not to think about an ex, you're more likely to dream about them. Therefore, if the thought of an ex comes to mind, don't panic or take it as some sort of sign that you still need them. In fact, you might want to fill your head with as many thoughts of your ex as you can.
Remembering them to forget them
(Credits)
Sometimes, the solutions to our problems take on forms we don't expect. Instead of trying to forget your ex, Berit Brogaard, a Philosophy professor at the University of Miami, suggests exposing yourself to just about every reminder of your ex you can think of.
This is because our brains get bored when we feed them the same information over and over. They adapt to the stimulants and eventually cease to take note, which thus allows us to forget, and move on with our lives. This is true even if the information overload may be excruciating at first.
Find a new passion
(Credits)
According to Kelly McGonigal, a health psychologist at Stanford University, one of the best ways to make an old "addiction" less tempting is to find something else to invest your enthusiasm in.
You could find a new goal, like running a race for charity or writing a novel, or return to an old hobby you left behind, like music, cooking, illustrating, or blogging. This way, when you feel like something's missing, you can opt to busy yourself with your goals and hobbies instead of fantasising about getting back with your ex.
Getting back into the dating scene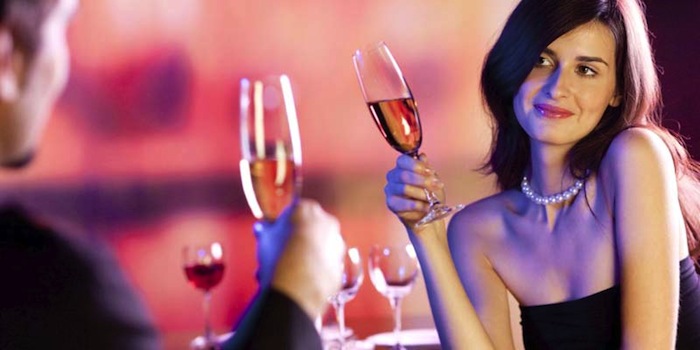 (Credits)
Alternatively, you could also get back into the dating game. A study from the University of Toronto and Wilfrid Laurier University showed that focusing on someone new is also helpful in enabling individuals to let go of their exes.
This doesn't mean jumping into a new relationship right away. It's never good to rush love, and you might not be prepared for a new relationship so soon even if you think you are. Additionally, another study conducted from the University of Toronto found that getting romantically involved with the wrong person can actually cause you to miss your ex even more.
However, exploring some new dating prospects and going on a fun date every now and then can really help to shift your romantic focus away from your ex and onto the new relationships that you can look forward to having when you are ready for a new relationship.
Take care of yourself
(Credits)
Perhaps the most important of all in forgetting your ex and moving on is learning to provide yourself with care and comfort. Breakups can be painful experiences. Especially because many people in romantic relationships tend to rely on their partner for validation and support. Losing that pillar of support can cause one to feel overwhelmed, exhausted, or anxious, in turn triggering a craving for connection and comfort.
Kelly McGonigal proposes keeping the stress at bay by treating yourself to some self-care. Schedule a fun night out with friends, do yoga, or go for a spa. Just do whatever it is that calms your nerves and lifts your spirits. 
Breakups are hard and moving on takes time. But these science-backed tips might make patching your wounds and bouncing back just a little bit easier.
***
LunchClick is Singapore's first female-centric dating app, developed by the dating experts behind the Lunch Actually Group, the biggest dating agency in South East Asia with over 12 years of proven track record. LunchClick is perfect for serious daters and singles looking to find love – we're SDN (Social Development Network) accredited, and we manually approve all profiles to ensure that you only meet genuine & quality singles. No swiping, no chatting, just offline dates! What are you waiting for? Download the app on the Play Store or App Store today!