LunchClick is the first dating app that is designed to encourage offline, face-to-face dates. Download it today!
***
Being turned down by the woman of your dreams is no fun at all. Especially if you've been admiring her from afar for a long time. So men, what can you do to increase your chances of getting a "yes" when you ask her out on a date? Of course, this is bearing in mind that she isn't in a relationship already, and is open to courtship with a potential mate.
Meet French psychologist Nicolas Gueguen, the researcher who studied the Foot-in-the-Door effect. His work researched the phenomenon uncovered by Freedman and Fraser in 1966, where people who agreed to a smaller request first would more likely agree to a second, bigger request. But how does this relate to dating, you may ask? That's what Gueguen wanted to find out. In theory, it sounds simple, but applying it to real-life situations can be a little tricky, especially if the woman you approach can tell that your conversation starter is a pick-up line in disguise.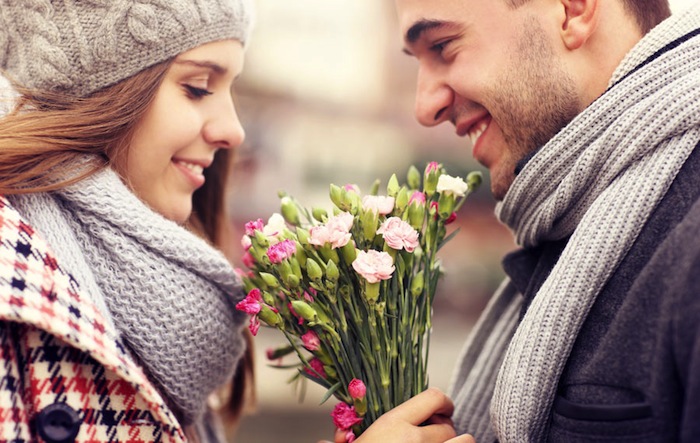 (Credits)
Nonetheless, let's say this woman who has taken your fancy is trusting, and you decide to approach her on the street or in her favourite cafe. If you make a small request first – say asking her for the time, directions, or even a piece of tissue – and if she agrees to your request, you'll already have one foot in the door. She'll more likely say yes if you ask her out on a date, as opposed to if she refuses you the time, directions, or tissues.
In the study, done by Gueguen, Marchand, Pascual, and Lourel in 2008, they had three male participants aged 19 to 21 scour a shopping district in France for potential women to ask out. The three men ended up approaching 378 women between the ages of 18 and 22. With some women, they asked them out directly upon meeting them. With other women, they asked them for a light for their cigarettes, or directions first, before asking them out on a date.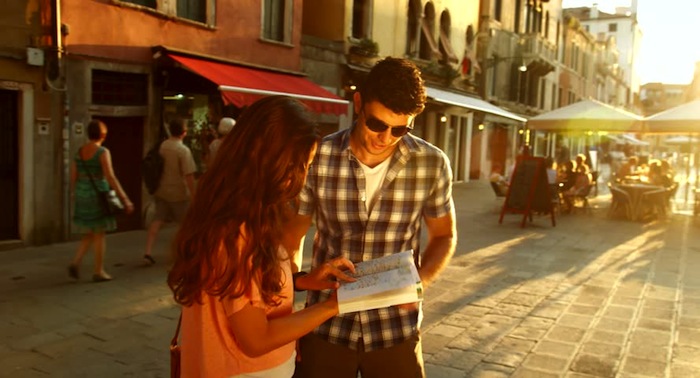 The results showed that around 30 per cent of the women approached agreed to a date after giving the men directions, or providing a light for their cigarettes. In contrast, only about three per cent of the women, who were asked out directly, agreed to a date. Gueguen and his associates surmised that this experiment showed how the Foot-in-the-Door effect applied to dating as it did in other situations such as sales.
The statistics would have been even more in Gueguen's favour if he had filtered out 25 per cent of the women in his study, who would have rejected the men regardless of the initial small request, as they were already in committed relationships. Around 19 per cent of the women refused the dates saying immediately that they had no time for them. Also, the physical attractiveness of the male participants was not revealed, which presupposes the question of whether they would have been more successful if they had been more attractive.
Even though Gueguen's study did not take into account other factors that may have skewed the results of his experiment, there is no denying that the Foot-in-the-Door effect exists, and can be a very powerful aid in the dating game. There are two other compliance techniques that you may find useful when it comes to asking a woman out, namely the Door-in-the-Face, and Low-Ball technique.
For the Door-in-the-Face technique, research done by Cialdini in 1975 showed that people who refused a large request first would more likely agree to a second, smaller request. This technique leverages on people finding it difficult to be consistently difficult. Sounds confusing? In layman terms, people generally find it hard to keep saying no to someone. So if you keep asking them, they might eventually say yes, especially to a smaller, easier request.
Thus, when you approach a woman you've just met, and don't want to ask her for a small request first like what the time is, you could try asking her for a big request that you know she will refuse. For example, you could ask her to have dinner with you. If she closes the door in your face, you can ask her out for coffee.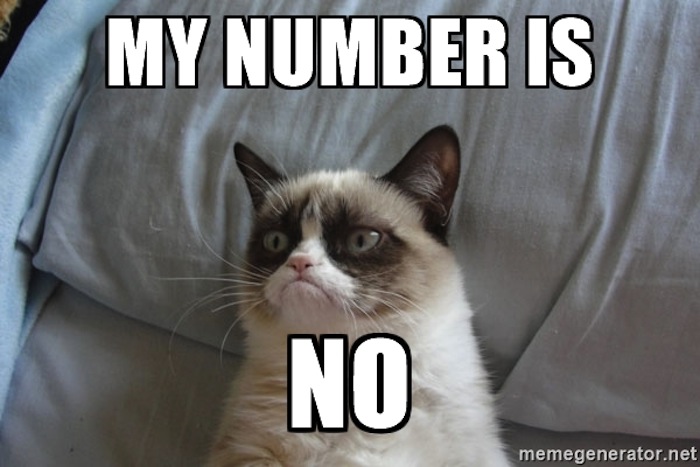 Similarly, you can ask a women you just met for her phone number. If she refuses to give it to you, you can then ask her for her email address. Chances are she would more likely give you her email address this way than if you had asked her for her email address directly. What Cialdini's research found was the Door-in-the-Face technique only works if it is the same person making the requests, and the requests are all similar in nature.
Lastly, there's the Low-Ball technique, which involves making someone agree to a request first, and then increasing the terms later. This compliance technique leverages on people's commitment levels, so you'll strike gold with this conversation opener if the woman of your dreams is an extremely committed person. One example of this is asking her out on a date on the weekend, and then upon her acceptance, telling her that you meant she has to go out with you on both Saturday and Sunday.
Dating can be much easier if you know the science behind it. Research suggests using the Foot-in-the-Door method first, and if that doesn't work, unleash the Door-in-the-Face. If the Foot-in-the-Door works, sweeten the deal with the Low-Ball. Now all you need is some courage to approach the girl you've had your eyes on.
***
LunchClick is Singapore's first female-centric dating app, developed by the dating experts behind the Lunch Actually Group, the biggest dating agency in South East Asia with over 12 years of proven track record. LunchClick is perfect for serious daters and singles looking to find love – we're SDN (Social Development Network) accredited, and we manually approve all profiles to ensure that you only meet genuine & quality singles. No swiping, no chatting, just offline dates! What are you waiting for? Download the app on the Play Store or App Store today!