In this day and age, more people are subscribed to online dating than they may care to discuss. We've seen quite a few successful relationships birthed online that have since resulted in happy marriages, and thus our motto is: don't knock it 'til you've tried it. On this note, we'll now address and debunk some of the biggest myths about online dating, and hopefully provide some new perspectives:
MYTH #1: The Internet is full of liars and crazies.
While reality shows have portrayed the worst of online creeps and manipulators, those people are in fact rarities. Most online daters are genuinely looking for the same things as you and I—friendship, romance and ultimately a lifelong partnership. That said, people naturally often put up the best pictures of themselves (sometimes of themselves in their former glory), so don't be too surprised by the real-life unphotoshopped, unfiltered versions you may encounter when you actually meet them face to face. Also, if you spot a discrepancy in their profile or inconsistencies in the things they may have told you, please do doubt their authenticity and make quickly for the hills.
MYTH #2: Online dating is for the desperate or the ugly.
Again, in this new millennium, online daters would not categorically be considered the bottom of the barrel by any standards. They are neither ugly nor poor in circumstance. On the contrary, many are successful professionals who either don't have the time to date, or never learnt how to. Online daters are not "desperate" to get hitched or hook up… We are all just seeking to find love, and the Internet has become a highly useful and helpful tool in that arena. Realistically speaking, you stand a higher chance of meeting someone compatible online than in real life.
MYTH #3: Online relationships can't translate into real-life long-term relationships.
We're sure you've heard your share of charming little how-we-met stories where couples bumped into each other (sometimes literally) at the cafe/bookstore/park/pub/library, because we have. Seriously though, what are the chances? Extremely low, and we're also willing to bet these days that many of those stories can be traced further back to their actual online roots.
The truth is that many 'real-life' relationships you encounter these days are sparked off online, either on a serious matchmaking portal or more casual dating app. If we're being honest, most of us have at some point created an account on one or the other, and at least one couple we know met each other that way. Personally, more than 5 couples I know met online—2 of these couples have been happily married for longer than a year, and one couple recently got engaged.
MYTH #4: It's hard to find that perfect someone online.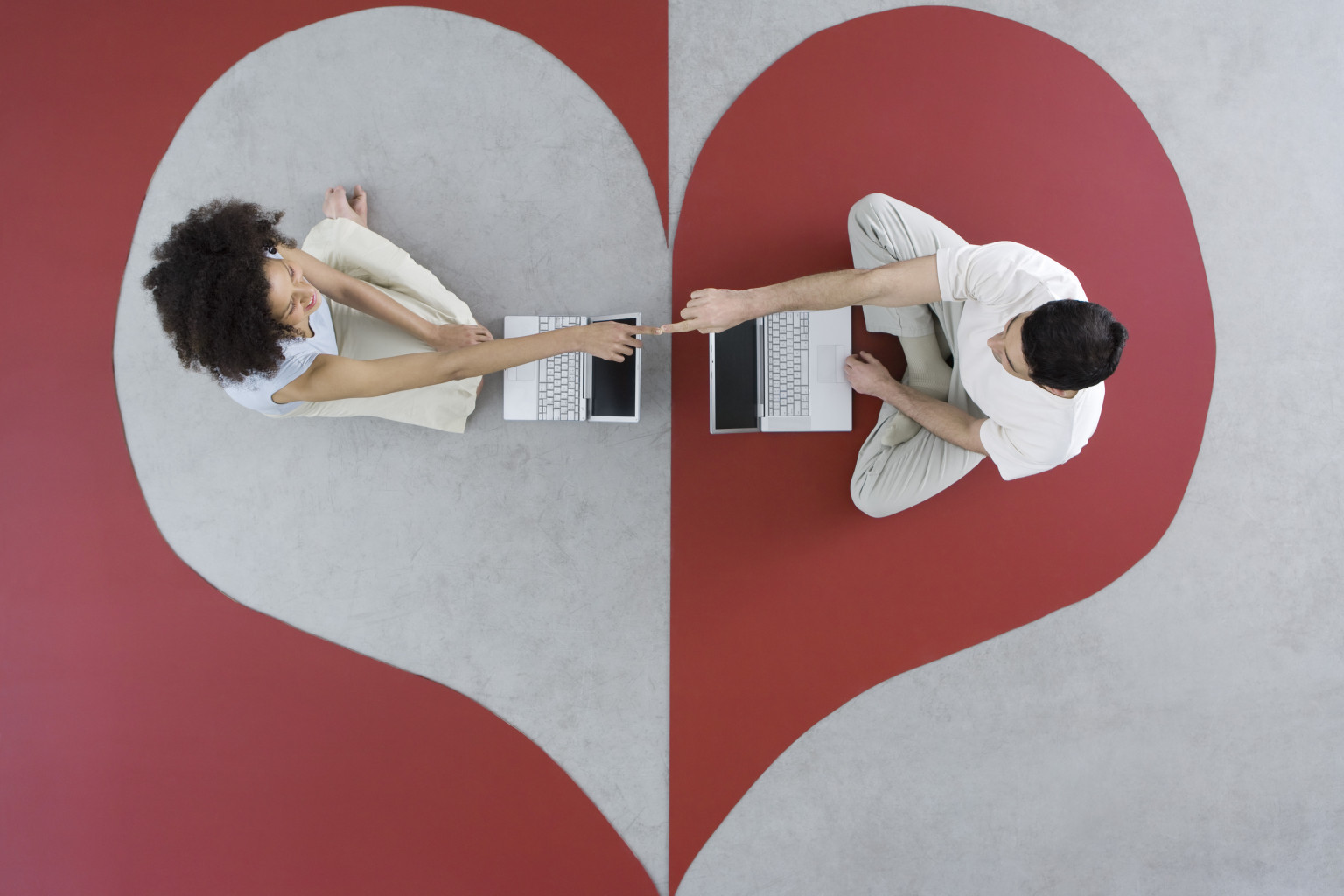 Online matchmaking algorithms can be compared to the algorithms that commercial websites use to come up with product suggestions for their customers. Psychometric testing is now a popular way of matching people of similar interests and personalities. By asking a series of thorough and personal questions, these tests cut quite quickly to the chase so as to get to the heart of your likes/dislikes and wants/don't wants. Mathematically, it is now more likely that you would meet someone with strong core compatibilities through an online dating site than out there randomly on the streets. Read here about how a Math genius gamed the system to find his soulmate.
Online dating, like offline dating, is an ongoing process of discovering who you are and what you want, as well as learning to express yourself in the best possible way so as to achieve the results you desire. It may take a while, but if you're able to keep looking, keep hoping and keep trusting, you will surely find!
***
LunchClick is Singapore's first female-centric dating app, developed by the dating experts behind the Lunch Actually Group, the biggest dating agency in South East Asia with over 10 years of proven track record. LunchClick is perfect for serious daters and singles looking to find love – we're SDN (Social Development Network) accredited, and we manually approve all profiles to ensure that you only meet genuine & quality singles. No swiping, no chatting, just offline dates! What are you waiting for? Download the app on the Play Store or App Store today!