(Credits)
LunchClick is the first dating app that is designed to encourage offline, face-to-face dates. Download it today!
***
Love will keep us alive, and it will also kill us if we lose sight of what we're really looking for. Many of us, when single, will talk about our ideal relationships and the kinds of things we'll never be willing to give up for it because we're so sure of who we are. Then we meet that one person, and we lose all sense of self and self-preservation.
We do this all in the name of love, in the face of futility, spinning tall tales out of thin air to justify what we feel just so we can prove ourselves to the man in the mirror. But we already know how all this ends: it ends with you, 2 years down the road, still obsessing over the fact that at one point in time you were oh so foolish and how could you even have let that happen? So if ever you find yourself in that position again, here are the questions you should always ask yourself in order to identify the fine line between perseverance and desperation.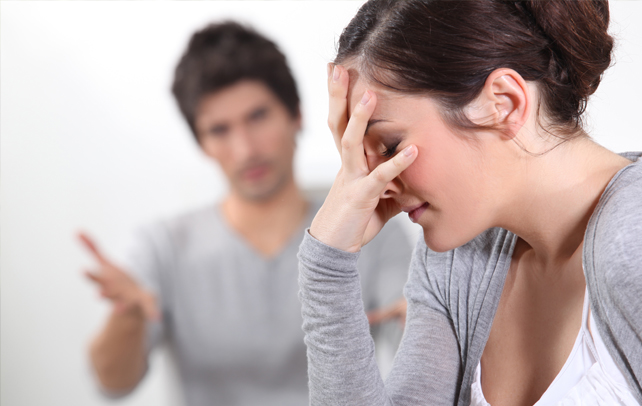 (Credits)
1. Is this about you or is this really about your ego?
What are you trying to prove? Oftentimes we find ourselves at a time in our lives where things aren't going great and the ways in which we deal with our relationships become the only benchmark against which we can measure our value as human beings. Directing all your attention to a destructive, unsatisfying relationship may be a misguided way of proving to yourself that at least you're capable of fighting for something. It's highly recommended that you snap out of it.

(Credits)
2. Is this person really, truly worth fighting for, or are you just blinded by the romance of this supposedly noble yet vain pursuit?
Sometimes we fall in love with people and sometimes we fall in love with love. We like the idea of pursuing destructive affections because at some point, we get addicted to the sadness, the spiralling and the vain futility of everything. It begins to define us and we grow afraid that if we let this go, we'll no longer know who we are or how to feel. This is bullshit. You're basically throwing away time you could otherwise be spending on your amazing, beautiful self.
3. Do you really know what you want or are you simply romanticising the possibility of the both of you having a future together?
Let's assume for a minute you are completely objective about the situation. You can see that he's in a bad relationship that will eventually end or he's just in a place where he needs some time to figure things (that have nothing to do with you) out. Is this really happening or is it just wishful thinking? If it's the former, hopefully your patience will pay off. If not, it's simply a fantasy and you just don't want to admit that you've made a bad decision by giving so much to this person, and that you're now in too deep to switch course. And what about the other side of this scenario? What if he finally gives in and says something like, "I'm single, you're here, why the hell not?" Would you settle for that?
4. Are you wasting your life on this person? Don't you have anything better to do?
Your life is about you. As much as that sounds incredibly selfish, it also happens to be the truth. We like to romanticise the idea of "other halves", often conveniently forgetting that we are already whole and complete individuals, free to be and become whoever we want to be.
It's a fact that life in its totality is an immense, awe-inspiring experience that comes in unlimited dimensions and variations. Of these, love and relationships are only a small part of it. Pick up a new language, visit Machu Picchu or take a course at Khan Academy on something you've always wanted to learn more about. You may find it way more satisfying than working at a relationship that isn't going to work out.
The cliche is true: Do what you love and it will bring you to the right people in unexpected ways. Don't waste your life waiting, always looking round the corner and hoping for a miracle.
***
LunchClick is Singapore's first female-centric dating app, developed by the dating experts behind the Lunch Actually Group, the biggest dating agency in South East Asia with over 10 years of proven track record. LunchClick is perfect for serious daters and singles looking to find love – we're SDN (Social Development Network) accredited, and we manually approve all profiles to ensure that you only meet genuine & quality singles. No swiping, no chatting, just offline dates! What are you waiting for? Download the app on the Play Store or App Store today!
Category: