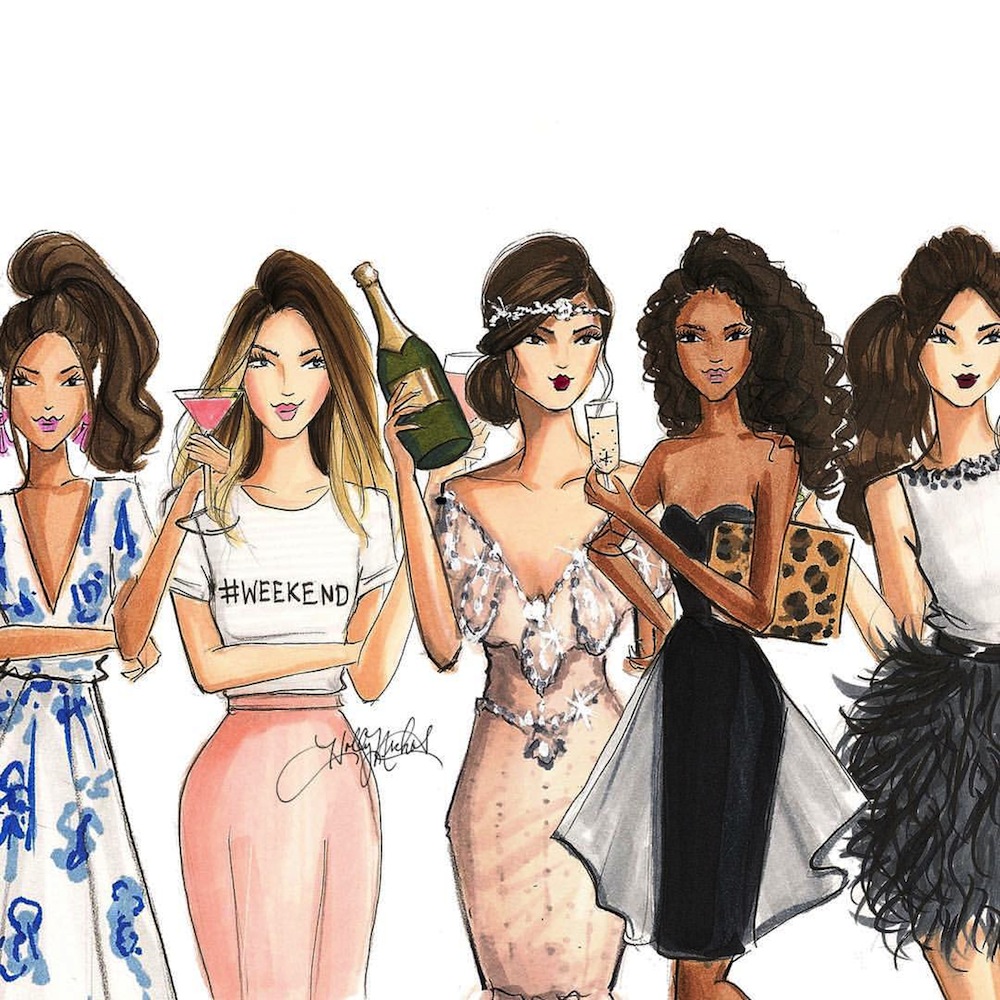 (Credits)
LunchClick is the first dating app that is designed to encourage offline, face-to-face dates. Download it today!
***
You've probably heard of the bro code, a set of rules that guys abide by pretty strictly on how to treat each member of the fraternity. Girl code is exactly like that, just with a sorority. This set of rules is unspoken and every female is expected to follow it. That may sound rigid, but it also teaches women how to treat one another with kindness and respect. Break any of the girl code rules, and you might just lose a girlfriend, or risk being ostracised by everyone.
So really, the girl code teaches us to pay attention to the sisterhood because it strengthens our bonds with other females. And gentlemen, it helps to know the rules too, so you don't risk jeopardising any female friendships and incurring the wrath of a bunch of girls (trust me, you don't want to be in that position, ever).
Here are a few basic girl code rules that ladies ought to know (if you don't already), and gents need to understand.
1. Be nice to every girl. Do NOT put them down.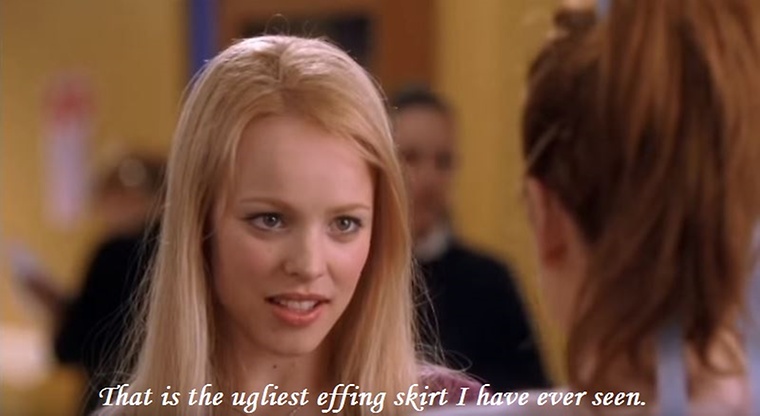 (Credits)
Basic girl code rule: Just. Be. Nice. Look, the world is cruel enough without us putting each other down. Instead of criticising another girl when she enters the room, how about empowering them – or at least make a new friend by sending her a compliment? Even something as simple as "cute shoes," or "I love the shade of your lipstick" will put a smile on her face and make you seem more approachable.
And if someone has a wedgie, smudged eyeliner, or some lipstick on her teeth, PLEASE tell her. And do it discreetly. She'll be more grateful than you think.
2. Guard your friends' secrets with your life.
Let the cat out of the bag – whether it's about her crush or problems at home – to an unauthorised party and you would have broken the girl code. Your friend trusted you with the secret. Don't betray her trust.
Also, for easy reference and security purposes, it is always essential to label her crush with a distinct characteristic or a secret code name. For example, "The Pool Guy", "The Pantry Guy", "The Guy With the Unexciting Face" – whatever works.
3. Be a good wing-woman when necessary.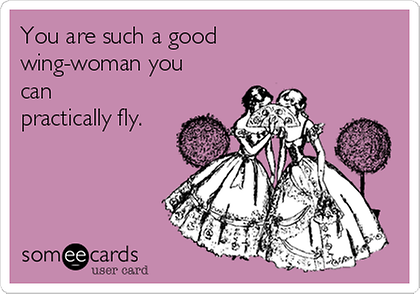 (Credits)
Every girl needs a good wing-woman or two, especially if she's shy. If you've heard her talk endlessly about her crush, but she's not doing anything about it, just take one for the team and help her out. You may have zero interest in talking to any of your girlfriend's crush's friends, but you'll be doing your friend a great service if she and the guy hits it off. Never hurts to be on Karma's good side.
4. Look out for your girlfriends when they are out on a date with a new guy.
If your friend is going out with a guy they have never met (be it on a blind date or from Tinder), you make sure she texts you her location and what time she expects to arrive home. Make sure you hear from her at the stated time. If not, text her to ensure that she's okay and has made it home safely.
5. Always rescue other girls from creeps.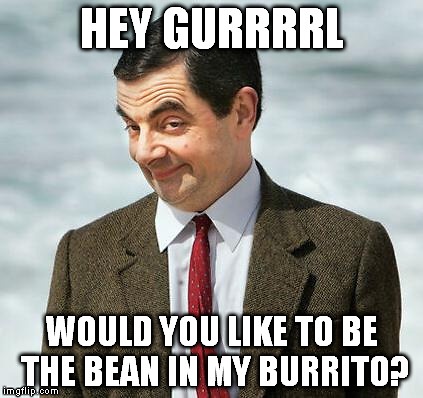 (Credits)
Spare a minute to save a fellow female from guys who can't afford to buy a clue. If you see some girl looking evidently distressed or grossed out by a guy hitting on her, be it in the club or on the streets, go over and extricate her from said creep by pretending to be her friend and then lead her away to safety.
Or, if a girl you don't know suddenly joins your clique and acts like you're friends, she's most likely looking to get away from a creep. So play along and take her under your wing.
6. Friends don't let friends walk out looking like fashion victims.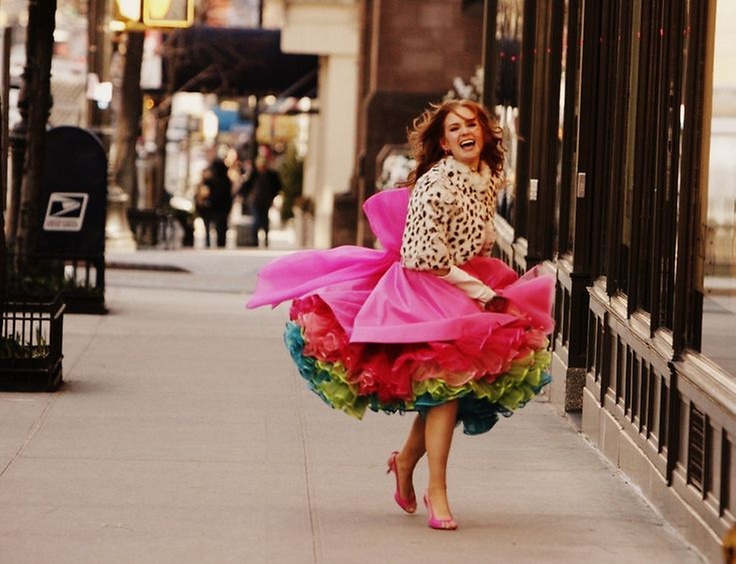 (Credits)
Give thanks to your girlfriends every time they save you from venturing into the fashion disaster zone. And repay the "You don't get prizes for being dishonest just to spare her feelings". There is always a nice way to tell your friend their outfit is hideous, for instance, "Your eyes are so pretty I think you can go without so much eyeliner," or "That pair of flare jeans flatters your figure better than this pair of jeggings – they're probably more comfortable too."
7. Your girlfriend's love interest is strictly off limits. 
I can't believe this needs to be spelt out, but don't flirt with your friend's boyfriend. Nor should you date her ex. If it's some guy your friend was (note the past tense) really into, at least wait a few months before making your move, and make sure she's okay with it.
Which of these rules do you agree or disagree with? What other rules should be added to the girl code? Share your thoughts in the comments section below and stay tuned for Part 2!
Like what you just read? Discover more articles like that at ZALORA Community!
***
LunchClick is Singapore's first female-centric dating app, developed by the dating experts behind the Lunch Actually Group, the biggest dating agency in South East Asia with over 10 years of proven track record. LunchClick is perfect for serious daters and singles looking to find love – we're SDN (Social Development Network) accredited, and we manually approve all profiles to ensure that you only meet genuine & quality singles. No swiping, no chatting, just offline dates! What are you waiting for? Download the app on the Play Store or App Store today!