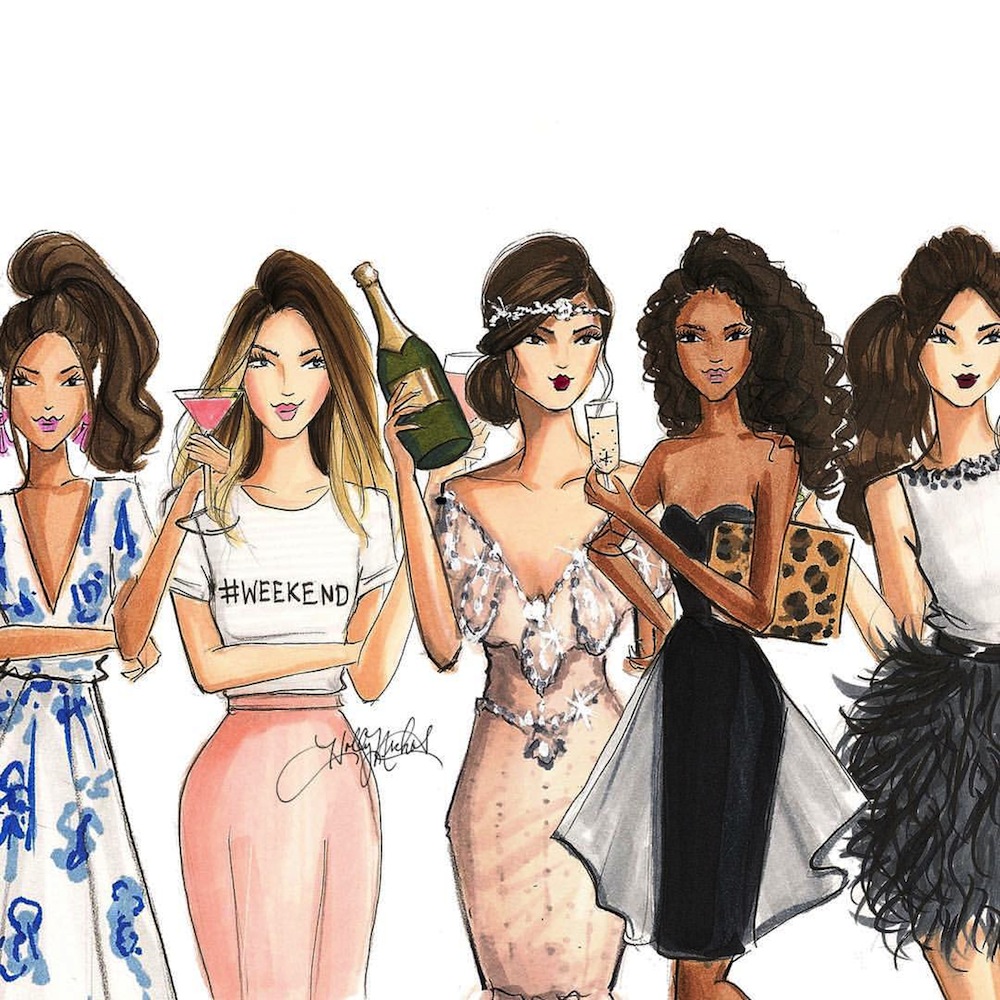 (Credits)
LunchClick is the first dating app that is designed to encourage offline, face-to-face dates. Download it today!
***
Girl Code gərl kod: (noun) the set of rules that girls abide by on how to treat another girl.
Where would we be without our female friends? They are one of the constants in our lives, and they always have our backs. This support group tides us through our darkest times, and celebrate our achievements, be it a promotion or an engagement. So thank your girlfriends today, and check out more girl code rules below (Guys, take note too! No faux pas):
1. Don't… what's the female equivalent of cock-blocking? Yeah, don't do that.
When out with your friends and one of them has pointed out someone she is interested in, refrain from chatting up the aforementioned target and getting his number for yourself. And if the guy your friend is into happens to ask for your number, turn him down, and/or give him your friend's number and say, "She's probably more your type. Call her instead."
2. Reserve your insults for your friend's boyfriend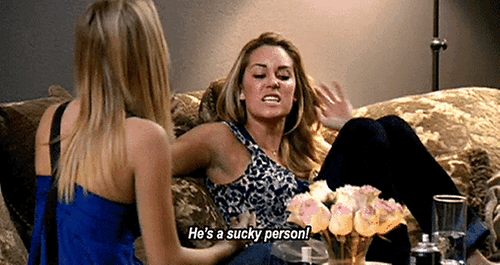 (Credits)
However much you may dislike your friend's boyfriend, don't flat-out bitch about him to her face unless you want to get into a fight with her. But when she says he's being an asshole, feel free to concur or nod. An exception is if the guy cheated on or dumped your friend, in which case you can remind her that he was an asshole anyway.
3. Ovaries before brovaries. End of story.
If your friend gets into a fight with her boyfriend, and objectively speaking, you agree with the guy's point-of-view, you should still support your friend. It's all about being diplomatic. Also, when dating, a girl should find equal and/or enough time to still hang out with her girls.
4. Drop everything and be there for your friend who is going through a breakup.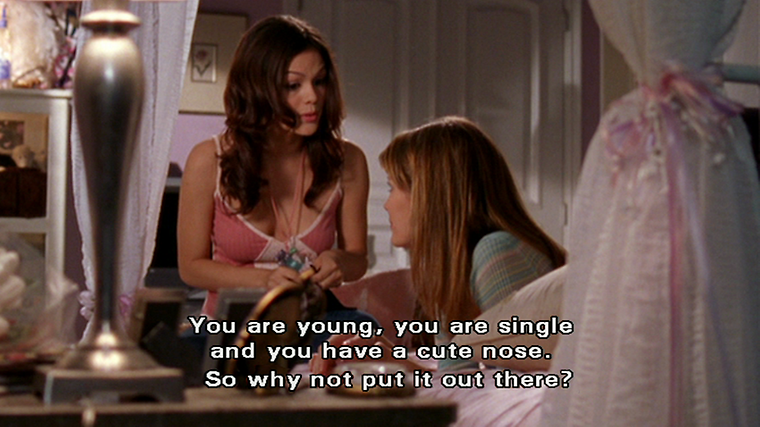 (Credits)
If you're her friend, you would do that. If you're her good friend, you would go over to her place with ice cream and wine. If you're her best friend, you would do all that, AND sit by her all night listening to Birdy over and over again.
5. Always let your friend vent when she has to. Don't judge, just listen.
If your friend starts venting (okay, complaining) to you, let her. Give her time to get it out of her system, before moving on to the next topic or talking about your own problems. And if retail therapy is called for, take her out and let her invest in a new dress or the pair of shoes she's been eyeing for a while.
6. "Girls Only" means girls only.
(Credits)
When an evening is labelled as a "girls' night out", that means it is for GIRLS ONLY. Do not invite your boyfriend.
And finally, the most crucial rule of all,
7. Do not go against the Girl Code.
Here's to female friendships!
Which of these rules do you agree or disagree with? What other rules should be added to the girl code? Share your thoughts in the comments section below! Check out Part 1 of the girl code here.
Like what you just read? Discover more articles like that at ZALORA Community!
***
LunchClick is Singapore's first female-centric dating app, developed by the dating experts behind the Lunch Actually Group, the biggest dating agency in South East Asia with over 10 years of proven track record. LunchClick is perfect for serious daters and singles looking to find love – we're SDN (Social Development Network) accredited, and we manually approve all profiles to ensure that you only meet genuine & quality singles. No swiping, no chatting, just offline dates! What are you waiting for? Download the app on the Play Store or App Store today!