"You guys are starting to really look like each other."
We've all been there. After about a year or two into a relationship when the thrill of novelty has somewhat settled, relationships reach a point closer to comfortable than they are to adrenaline inducing. You know each other a little bit better and there's no need to be constantly on your guard, wondering if the next decision you make is going to blow your chances.
Inevitably, you would've also spent enough time with each other that you've unconsciously started to mirror each other's behaviour. Not in big ways though. You're not going to suddenly love your girlfriend's favourite chili crab after hating it for most of your life and she's not going to suddenly be super into working out in the gym (if you're that kind of guy). But it does happen. Now take that 4 hours a day that you spend with each other on average and multiply that by 3 because you're not living together. Guess what? You're not even yourself anymore.
The truth about living with someone else is that it's a whole other ball game altogether. Dating is great because at the end of every day you're going home to your own bed, your own familiar surroundings, with only your own bullshit to put up with. When you move in together, things change.
All of sudden, the bathroom is always wet. The book you left on the dining room table realises it's actually a liberated woman and walks out the door. These things happen and with the same way that we cope with everything else, we go very quickly from silent protesting to effortless nonchalance. After all, you're in the next big stage of your relationship. It's never just been about you anyway. And you want to protect the status quo.
So you learn to give in even more than you already have. You allow her to buy new towels every 2 months. She indulges your need for 12 different types of glassware. You both start using the same hair and body products from Aesop. You start smelling like each other. Her habits become your habits.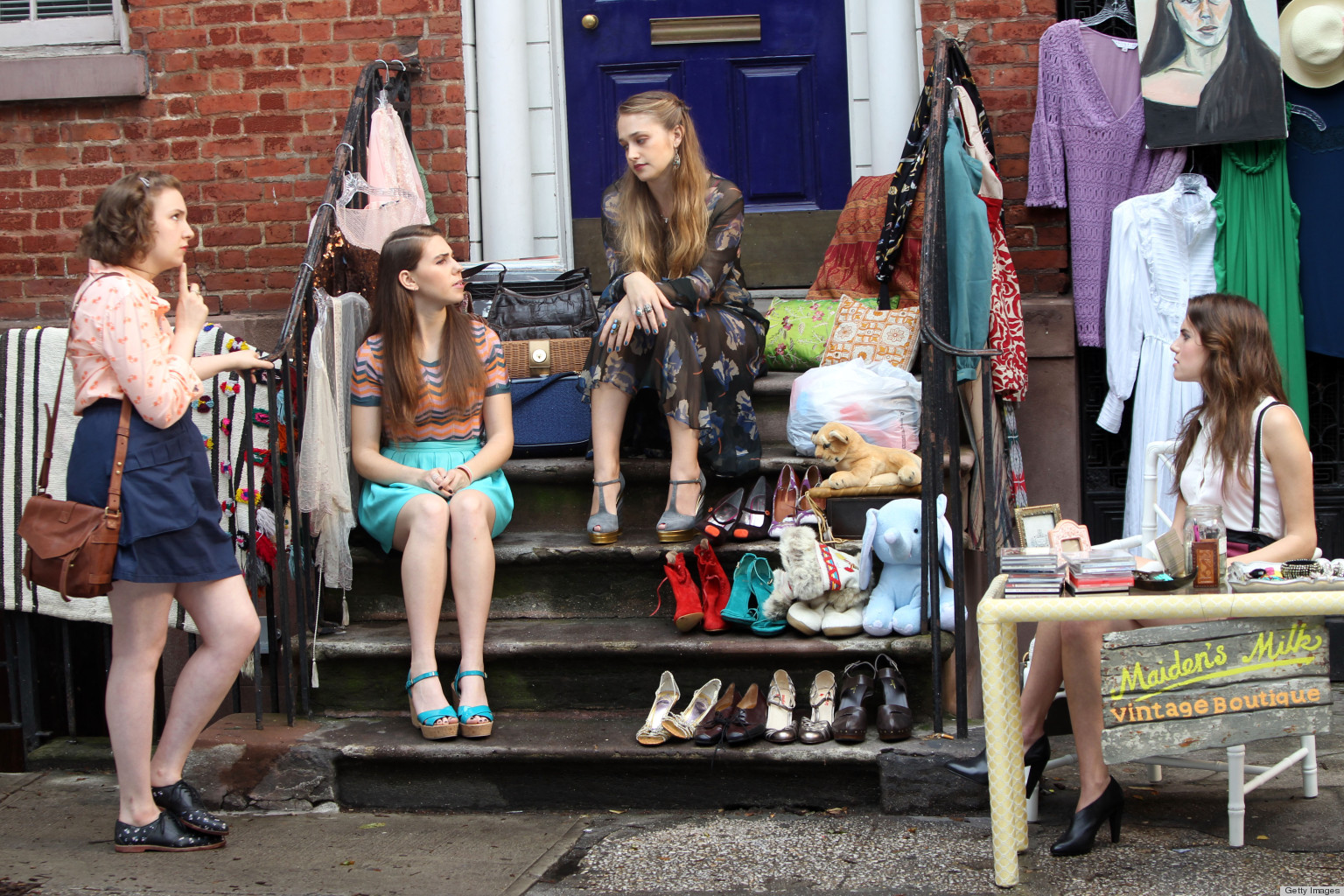 But you're not the same person. You still have your own friends and she has hers. When you finally do get your own place your friends are going to think that at last, they'll be hanging out in your living room and having a good time at a fraction of what it would cost at a restaurant. No paying for corkage, mediocre service, expensive food you could've made yourself – it's a party! Guess what, your other half may not always like your friends. And she may not always be "more than happy" to join you guys. She has friends too you know, and she's going to want you out of the house so that she and her girlfriends can have some HTHT while you're not around.
So what do you do? You learn to compromise. You also start learning to live each others' lives. You know her habits, she knows yours, and at some point you're going to have to do something with that information. Whether this means making sure that dinner's on the table when she gets home, making sure you don't throw in that olive green pair of chinos you own with that expensive white dress from Ong Shunmugam. In turn, she'll pick you up some craft beer on the way home every once in a while. You start doing these little things because you know how happy it makes each other. And isn't this what relationships are all about? Getting to that point where you don't even need to try to understand each other anymore. You just do.
As you get comfortable with each other, you may or may not begin to realise that 4 rooms is a little too many for 2 people. Sometimes when you talk you can hear your voices echoing off the walls. One of you will suggest getting a pet and you will. You'll get a cute little Yorkshire Terrier, call it Chewbacca and from time to time you'll argue about who it loves more. Inevitably, this leads to a discussion about children and you realise that having a dog was really just you trying to convince yourself that you're actually capable of looking after someone other than yourself. You may not want children, but it's going to come up.
It's going to come up because many of us happen to think that kids is the next reasonable step in any relationship, and it's rare that 2 people get together without one or the other wanting children. Maybe you're both so busy with work you're hardly even home anyway. What if you're not? What if it's not the right time? Living together now means that "I don't want to talk about this right now" becomes an inadequate excuse very quickly. But more importantly, such big questions are great for putting the relationship in perspective. A lot of people happen to think that there's no point continuing with something if they can't see themselves still doing in 5 or 10 years.
Moving in isn't something that necessarily happens after marriage. Sometimes it's the prelude to marriage. In these cases it's always a good idea because you get the chance to test-drive a marriage-like situation before actually making those vows. And you really want to be sure that not only do you really like this person, you really like living with him or her too. Moving in together as a couple really is an exciting next time in a relationship, but like all other aspects of any great relationship, be prepared to give as much as you take.
***
LunchClick is Singapore's first female-centric dating app, developed by the dating experts behind the Lunch Actually Group, the biggest dating agency in South East Asia with over 10 years of proven track record. LunchClick is perfect for serious daters and singles looking to find love – we're SDN (Social Development Network) accredited, and we manually approve all profiles to ensure that you only meet genuine & quality singles. No swiping, no chatting, just offline dates! What are you waiting for? Download the app on the Play Store or App Store today!