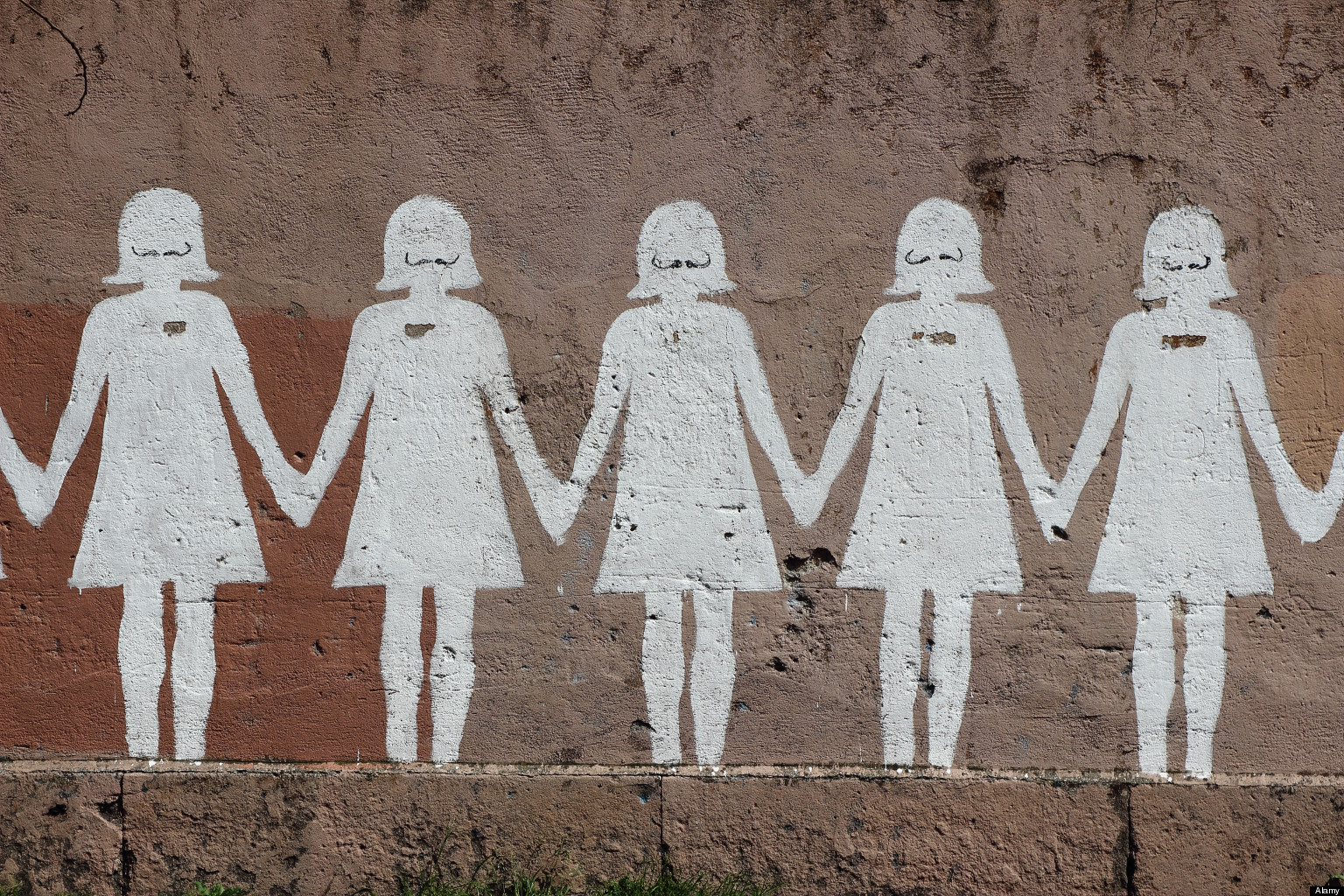 This is a guestpost from Delia.
As a woman living in the 21st Century, I am glad to see that many of my peers, male and female, believe in gender equality. However, very few of them have the courage to openly identify as feminist because of the negative connotations of the dreaded F word. It has been associated with man-hating, female supremacy and bra-burning. I am a vocal feminist online and offline and frankly, sometimes I've also grown to be afraid of that term.
Sometimes I felt uncomfortable becoming everybody's "feminist friend" that they ask out to gender events, and sometimes I became afraid that this could have scared away potential suitors! However, with that being said, feminism does still benefit relationships between men and women. Here's a breakdown of how it does:
#1: Feminist women have been found to be less hostile towards men.
Surprised? An empirical study by Psychology Today has found that women who identify as feminists were not only no more likely to dislike men, they are in fact less hostile towards men because they are less likely to hold men up to ideal gender expectations. While a woman who does not believe in feminist principles might expect the man to be strong, stoic and unemotional, also the breadwinner, a woman who does may instead accept that men are human and have weaknesses, and are willing to take a equal share in traditional men's responsibilities.
#2: Feminism encourages equality in a relationship.
Feminism has allowed women to enter the workforce and in turn, allowed women to take on a larger share in "breadwinning duties" in a family. Modern feminism has also pushed for more paternity leave and benefits for fathers to allow fathers more time to bond with their children. This fluidity in roles has allowed for both parties to play an equal part in contributing to the family, and allows them to support each other be it in childcare or earning a living. This helps men and women establish a healthy dynamic in the relationship.
#3: Feminist men and women may be more comfortable with themselves around others.
We all don't conform to traditional gender stereotypes in one way or another – be it if you're a guy who likes music and art, or if you're a girl who loves sports. Subconsciously, we may all hold expectations that we may not be fully appreciated if we do not fulfill the criteria that society holds of us. However, many feminist campaigns and messages have tried to change this. They encourage everyone to accept themselves for who they are, and to find a partner who does that as well.
Non-gender conforming people who are feminist may hence be more comfortable in their own skins, enabling them to interact with others in their most natural state. They are more likely to understand that if the courtship does not work out, it is simply because there is a mismatch of wants, and that they should be able to find another who can wholeheartedly accept them for who they are.
In short, I think feminism has been very unfairly tainted by misconceptions. It is in fact an incredibly positive thing. It works to end sexual violence, minimize the wage gap between men and women, and deconstructs harmful gender roles that people have been forced to fit into for centuries. Feminism is not contradictory with romance – in fact, it encourages men and women to suspend their assumptions about the opposite sex and really appreciate their partners for the unique person they are. We can all afford to feel better about our identities in relationships and let our relationships be a platform for us to develop individually.
***
LunchClick is Singapore's first female-centric dating app, developed by the dating experts behind the Lunch Actually Group, the biggest dating agency in South East Asia with over 10 years of proven track record. LunchClick is perfect for serious daters and singles looking to find love – we're SDN (Social Development Network) accredited, and we manually approve all profiles to ensure that you only meet genuine & quality singles. No swiping, no chatting, just offline dates! What are you waiting for? Download the app on the Play Store or App Store today!