(Credits)
LunchClick is the first dating app that is designed to encourage offline, face-to-face dates. Download it today!
***
It is all the rage in Hollywood these days. Peruse any entertainment news website and there will be stories about Tinseltown celebrity couplings comprising an older woman and a younger man. Read Madonna, Halle Berry and Demi Moore. While this is considered run-of-the-mill in the West, conservative Asian women may still have reservations about being a Cougar.
"Older women have had relationships with younger men since history began. But in the past, only aristocratic, rich, famous or powerful women were able to do so and survive the condemnation from society. Younger men seem more alive, vital, optimistic and enthusiastic. They are not jaded as older men. They adore their woman, cherish her and find her interesting," says Valerie Gibson, the author of Cougar, A Guide For Older Women Dating Younger Men.
(Credits)
Well, it is the 21st century. And ladies, for those of you who prefer dating younger man, don't shy away from it or be embarrassed about it anymore. Research has shown that there are many perks that Cougars enjoy, some of which you may already know and others, which may well surprise you. Fancy an object of affection who is many years your junior? Here's why you should date him.
Interestingly, a study done by dating website Toyboy Warehouse revealed that women who have younger partners were more likely to have career success. 50 per cent of these women surveyed had managerial jobs. Perhaps this was a case of the chicken or the egg. While the results of the study suggested that women who dated younger men occupied more prestigious positions in the workplace, it is also possible that women in positions of power were more likely to look for younger men whom they could dominate (in terms of age) similarly in their personal lives.
(Credits)
For those of you who can't wait to be mothers, dating a younger man could be the answer to any insecurities you have about fertility issues. Michael Dahan and colleague Noof Al-Asmari of McGill University in Montreal, Canada studied the factors that influenced women's success with in vitro fertilisation (IVF). The study showed that older men produced lower quality sperm as testosterone rates drop one per cent per year after a man turns 30. Women who sought IVF treatments at 40 were found to have a high rate of success if the sperm used in their procedure was from a younger man.
Now, let's turn the spotlight on emotions in a relationship. Does dating a younger man make you happier? Apparently so, according to a study published in the 2008 Journal Psychology of Women Quarterly. Findings revealed that women who were 10 or more years older than their boyfriends or husbands reported more satisfaction and commitment in their relationships compared to women who were attached to men their age or older than them.
(Credits)
Author of the study, Dr Justin Lehmiller, a psychologist at the Department of Psychology at Harvard University, says: "We don't know for sure, but it may be because when the woman is older, it shifts the traditional heterosexual power dynamic towards greater equality. We know from a lot of research that greater equality tends to make couples happier."
When it comes to the longevity of relationships, an older woman and younger man coupling also scores in this department. Data from the National Survey of Family Growth in the US was used to study the Cougar phenomenon. Results indicated that the relationships that the Cougars had lasted at least two years and many of them even ended up marrying their much younger boyfriends.
It will also come as no surprise to you that when asked why they wanted to date a younger man, 37 per cent of the women who participated in a Prevention magazine survey admitted that they found younger men more physically attractive than their older counterparts. Younger male partners were also found to be more spontaneous, fun and more willing to enjoy life with their older girlfriends and make the most of it.
So here's the good news. Some of you who are reading this may ask, even if I like a younger man, would he want to date me too? The answer is yes, if the study by online dating site EliteSingles is anything to go by. Out of the 450,000 online daters that the site surveyed, men between the ages of 20 and 29 preferred to date older women.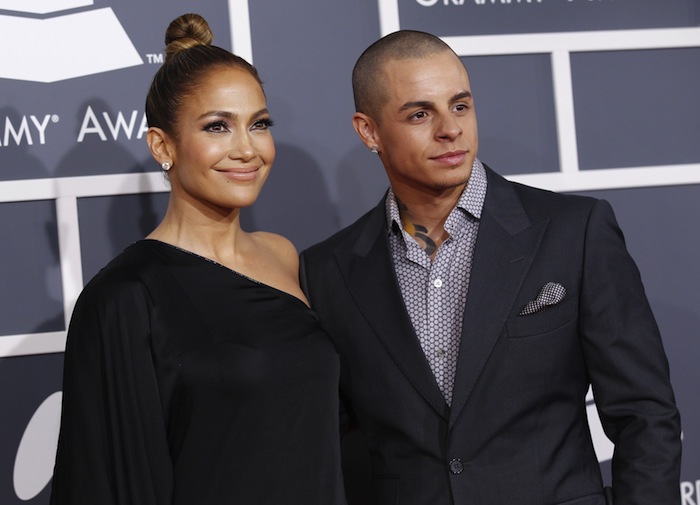 (Credits)
Psychologist Sam Owen explains: "It's likely indicative of the change in gender roles in modern society towards more equality between the sexes. Young men nowadays probably also recognise that older women are adept at diligently juggling so many responsibilities (career, children, housekeeping, fitness, finances, socialising), which makes them intriguing, attractive and a more secure option."
Are you convinced by the studies presented here that dating a younger man may be worth a shot? Cynics may say that an age difference makes no difference in a relationship and that it's more about the connection between two people. Whichever the case, happy dating!
***
LunchClick is Singapore's first female-centric dating app, developed by the dating experts behind the Lunch Actually Group, the biggest dating agency in South East Asia with over 12 years of proven track record. LunchClick is perfect for serious daters and singles looking to find love – we're SDN (Social Development Network) accredited, and we manually approve all profiles to ensure that you only meet genuine & quality singles. No swiping, no chatting, just offline dates! What are you waiting for? Download the app on the Play Store or App Store today!